Earth Day: Grow Your Meal Plan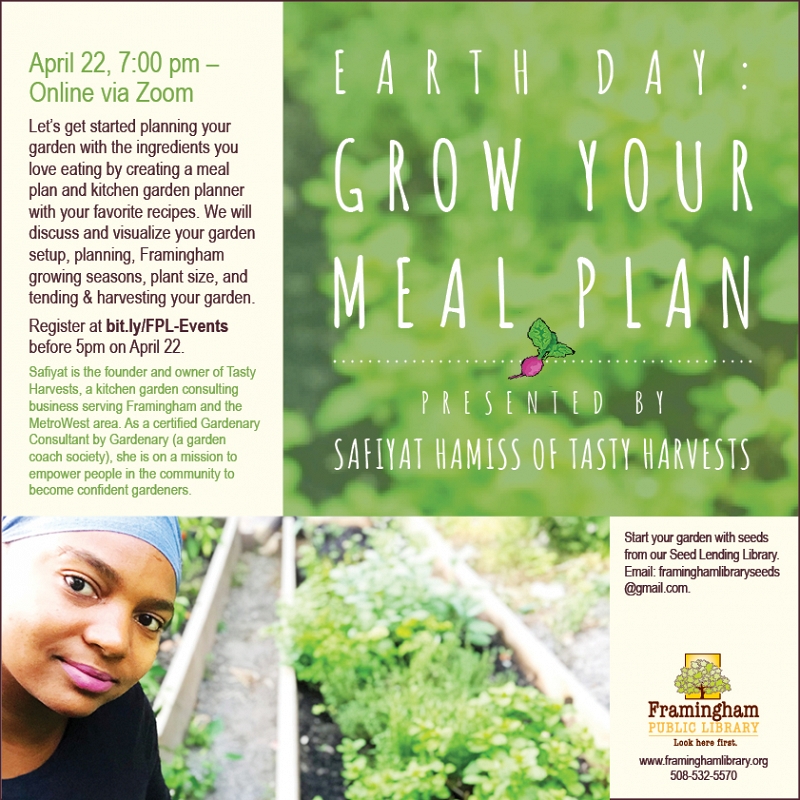 Let's get started planning your garden with the ingredients you love eating by creating a meal plan and kitchen garden planner with your favorite recipes. We will discuss and visualize your garden
setup, planning, Framingham growing seasons, plant size, and tending and harvesting your garden.
Register at bit.ly/FPL-Events before 5pm on April 22.
Safiyat is the founder and owner of Tasty Harvests, a kitchen garden consulting business serving Framingham and the MetroWest area. As a certified Gardenary Consultant by Gardenary (a garden coach society), she is on a mission to empower people in the community to become confident gardeners.