Films Around the World: Mia Madre (2015)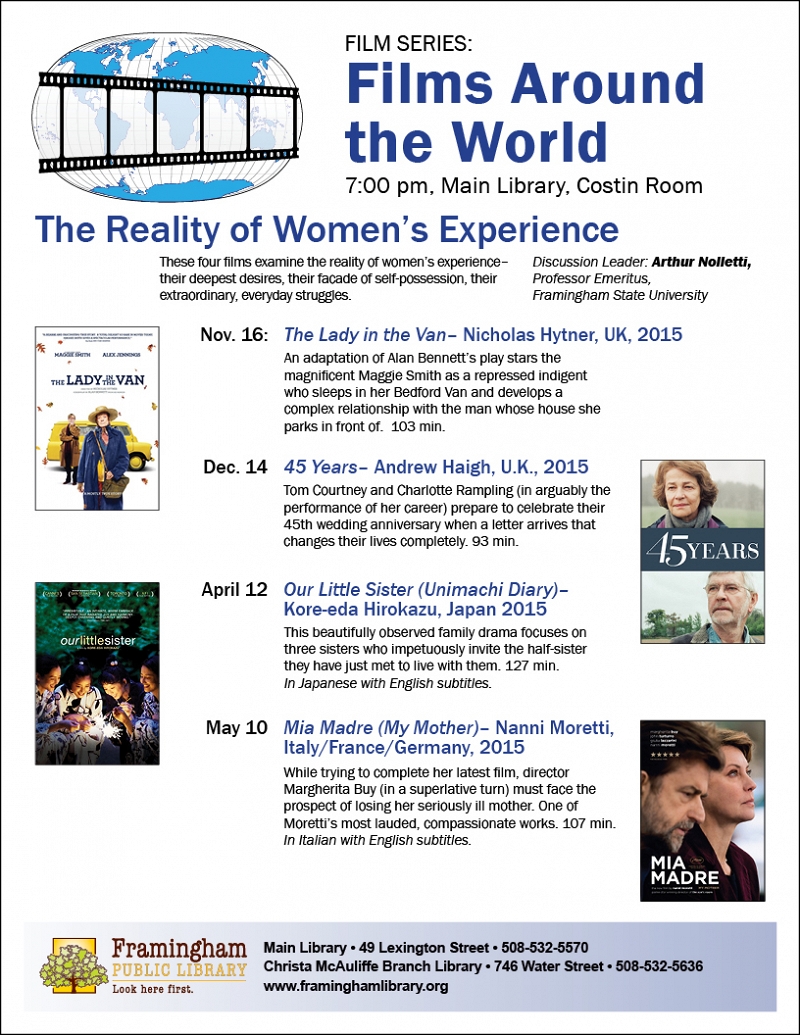 Discussion Leader: Dr. Arthur Nolletti, Jr., Professor Emeritus, Framingham State University
Mia Madre (My Mother)- Nanni Moretti, Italy/France/Germany, 2015
While trying to complete her latest film, director Margherita Buy (in a superlative turn) must face with prospect of losing her seriously ill mother. One of Moretti's most lauded, compassionate works. 107 min.
In Italian with English subtitles.
Part of the Films Around the World Series.