Finals Week Food - Grilled Cheese!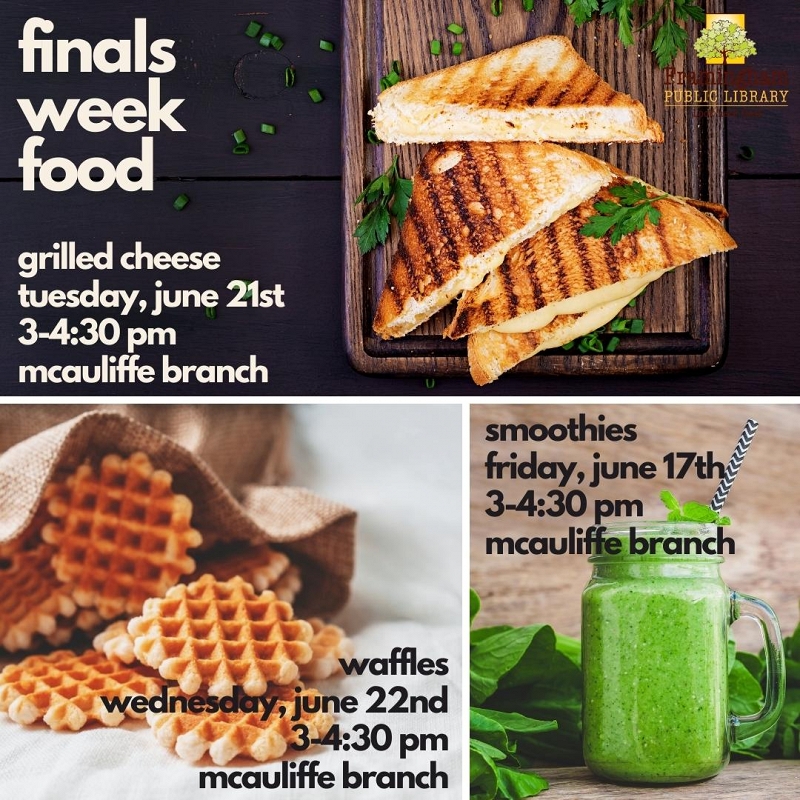 It's finals week, and we've got cooking equipment, so we're going to make food! Stop by after school to make your own grilled cheese to feed your brain for studying and celebrate the end of the school year. We'll provide everything you need!
Registration recommended: Click the link below to sign up for a reminder email.
https://bit.ly/finals-week-food
Grades 6-12