PROGRAM AND WAIT LIST ARE FULL - Fortnite Tournament (w/ Game Underground)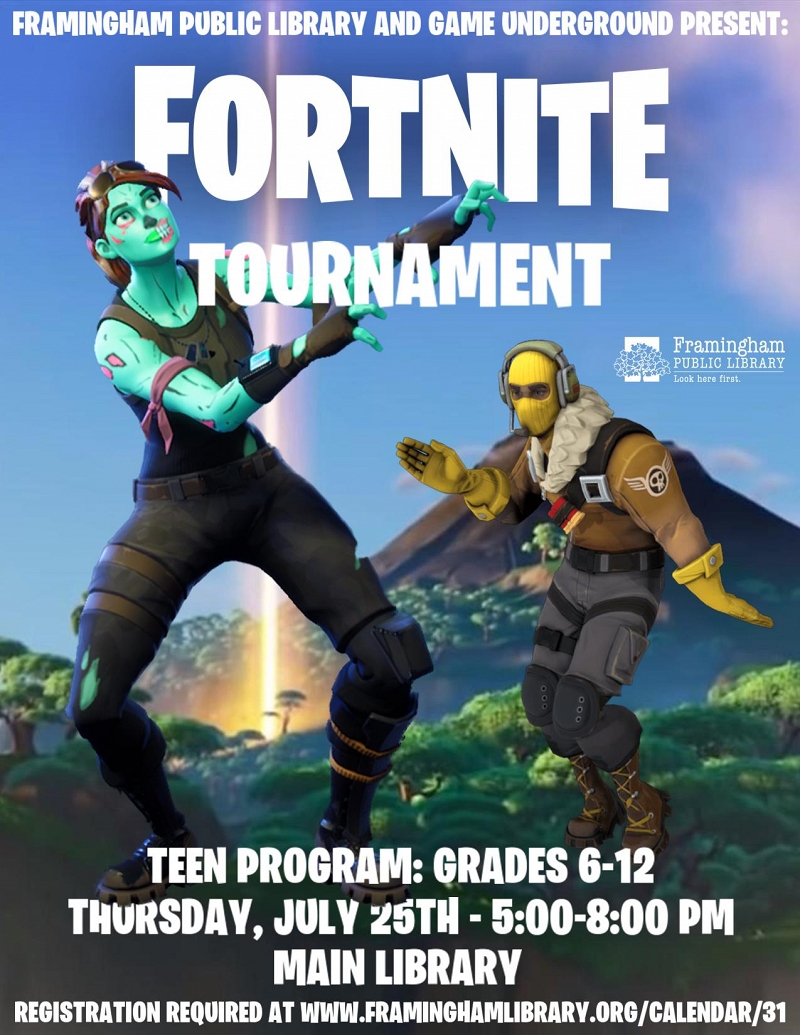 Game Underground is helping us host a Fortnite Tournament for middle and high schoolers this summer! We'll have multiple games going at once, most eliminations wins!
TOURNAMENT AND WAIT LIST SPOTS ARE FULL, BUT ANYONE CAN JOIN US TO WATCH AND CHEER ON THE COMPETITORS!
Grades 6-12