FPL and Game Underground Present: Super Smash Bros. Tournament 2017!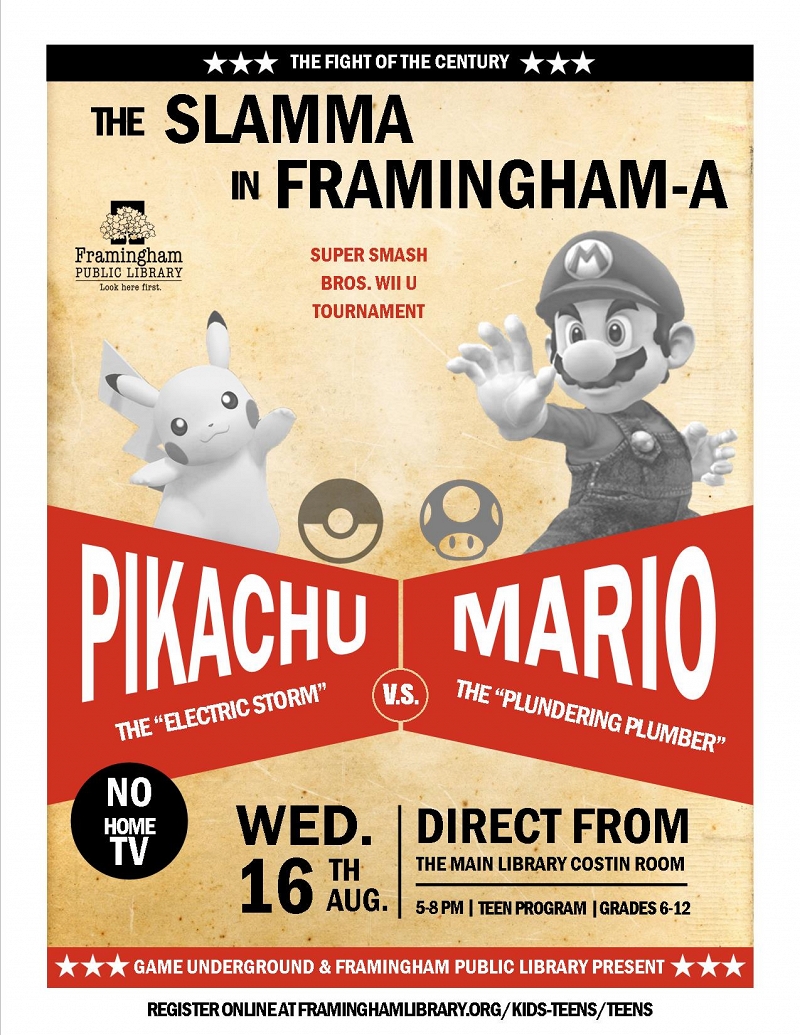 Its time to rumble!!! Game Underground and Framingham Public Library will be hosting a Wii U Super Smash Bros. tournament in August. Pick your character, and work your way up the ranks to be the supreme champion. Who knows, there may even be a prize for the contestant who comes out on top.
For those of you who just want to come and watch, or play a more casual match, we'll have several TVs and game systems set up for you to have fun too.
Please register by filling out the form at the bottom of the page to guarantee a spot in the competition. In the message section, please enter the grade you'll be attending in the fall. There will be maximum of 64 players entered, so get your registration in soon!