Framingham Community Song Circle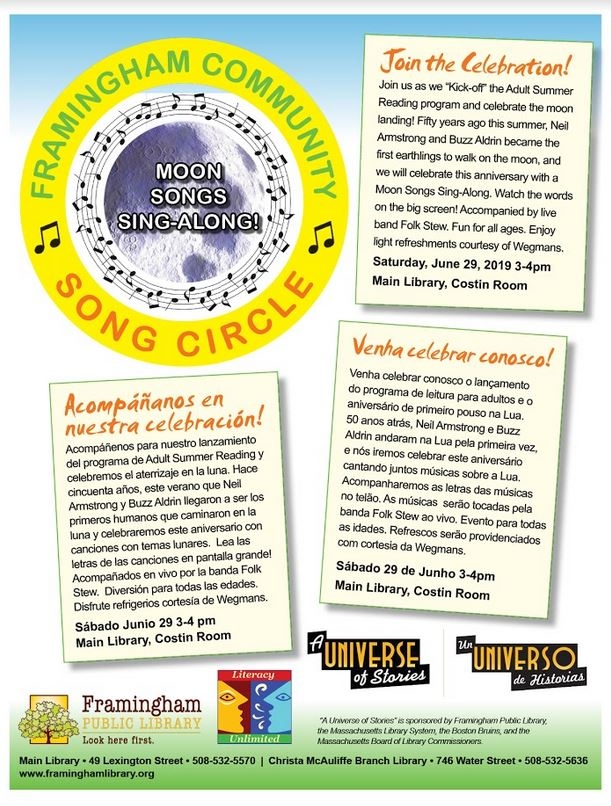 Join us as we "Kick-off" the Adult Summer Reading program and celebrate the moon landing! Fifty years ago this summer, Neil Armstrong and Buzz Aldrin became the first earthlings to walk on the moon, and we will celebrate this anniversary with a Moon Songs Sing-Along. Watch the words on the big screen! Accompanied by live
band Folk Stew. Fun for all ages.
Enjoy light refreshments courtesy of Wegmans.