Frida Kahlo and Her Circle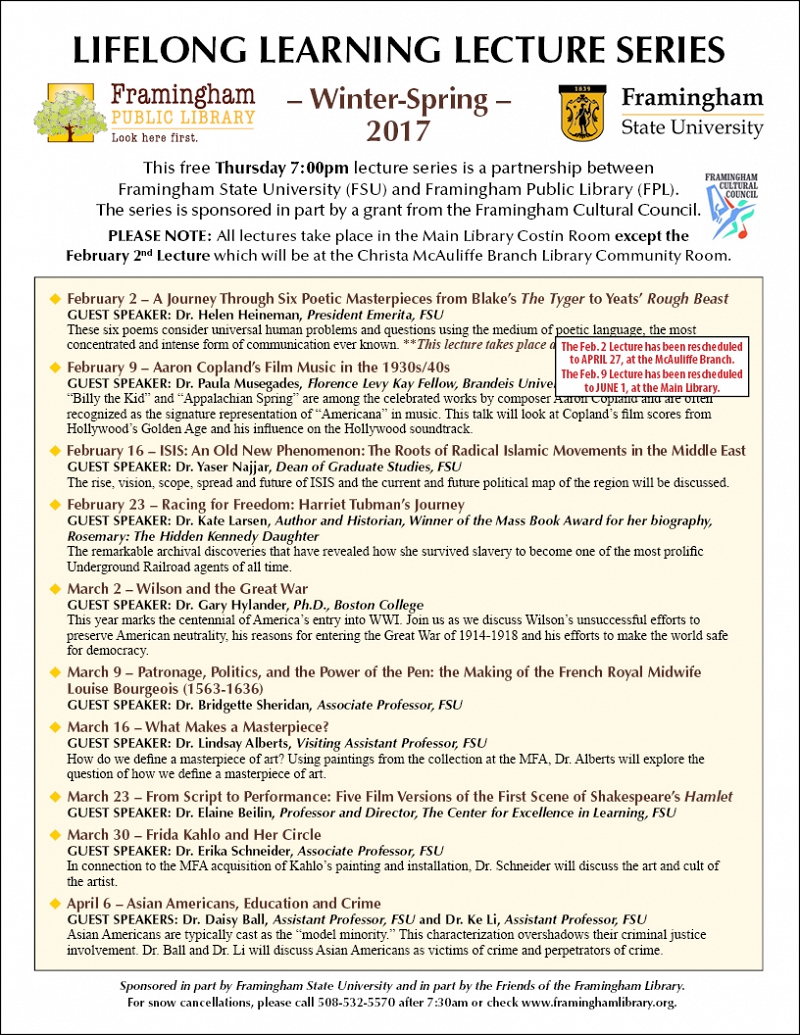 GUEST SPEAKER: Dr. Erika Schneider, Associate Professor, FSU
In connection to the MFA acquisition of Kahlo's painting and installation, Dr. Schneider will discuss the art and cult of the artist.
This free lecture series is a partnership of Framingham State University (FSU) and Framingham Public Library (FPL). The series is sponsored in part by a grant from the Framingham Cultural Council. Refreshments.