Friends Monthly Book Sale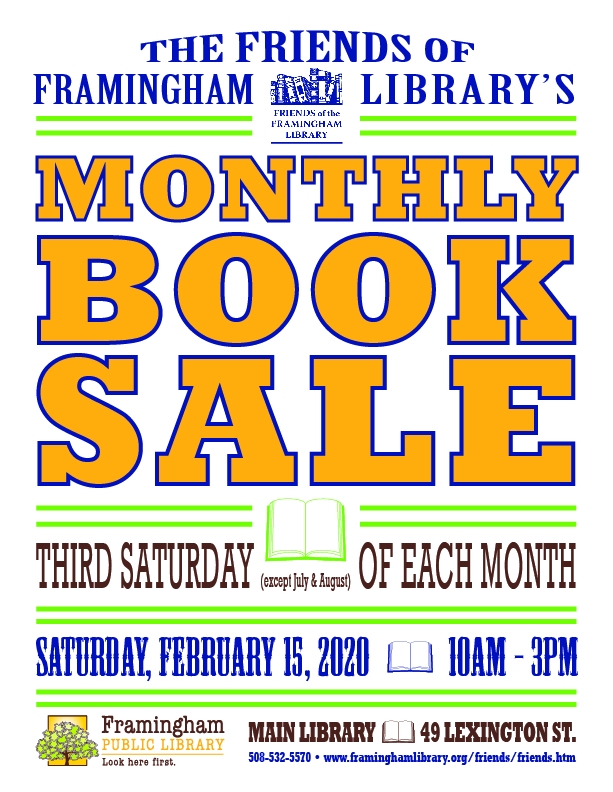 9:30am-3:00pm: Open to Friends Members
10:00am-3:00pm: Open to the public
Most Books $1.00 or less, children's $.50 or less, single DVDs $2.00.
We have something for everyone!! Three big rooms + the lobby chock full of books.
Check out our huge Book Room with thousands of books, most costing a dollar or less. This month we are featuring a great selection of sewing and craft books in our lobby plus much more!! The Friends provide free movies, concerts, programs, museum passes, audio books, CDs, Children's Room apps, and many other services to patrons and the Framingham community because of your continued support. Thank you!
Learn more about the Friends here.