Friends of the Framingham Library Book Sale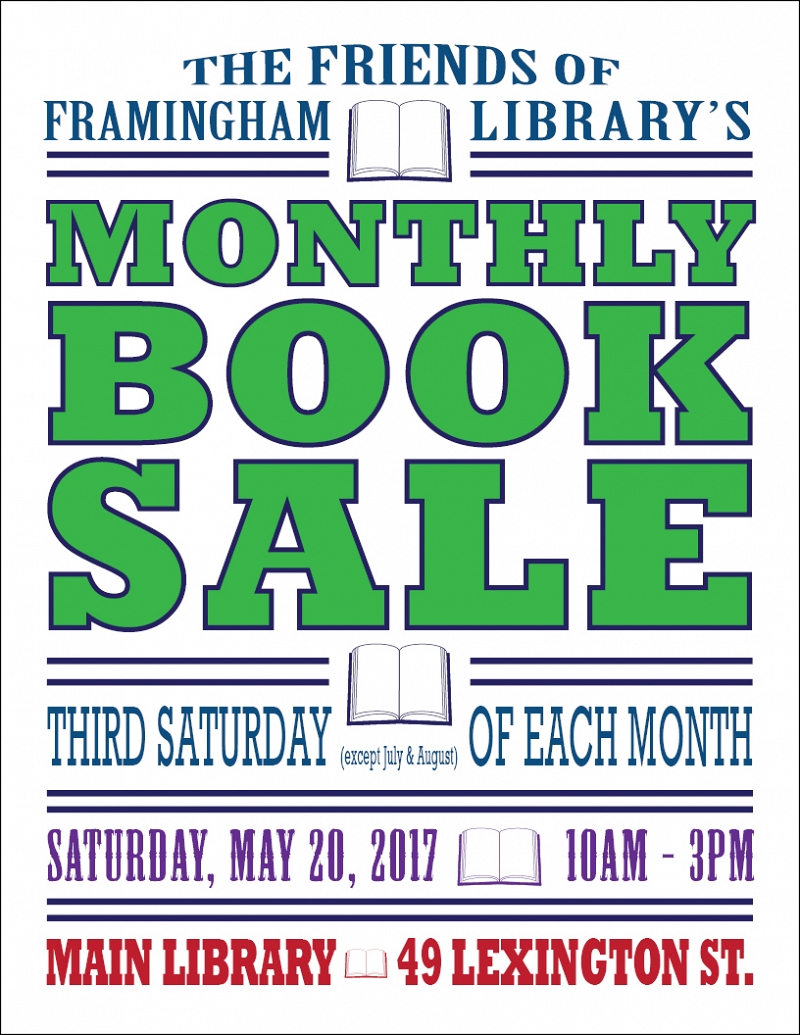 9:30 – 10:00am FRIENDS MEMBERS ONLY
10:00-3:00pm Open to the public
At this sale there will be new routes to the three sale areas (lobby, book room and bag room), but there will still be thousands of books available.
New, gently used book donations are needed. Small donations are gratefully received any day. Large donations are welcome at the Main Library on Friday mornings or on book sale days. Or call 508-532-5570 x4333 to arrange for drop-offs.
Are you aware of the Affinity Program? If you have a TD Bank account, the Bank will donate a percent of your annual balance to the Friends. Sign up is easy! Call Jeremy Brandon at 508-879-7400.