Haunted Arduino (Program Series)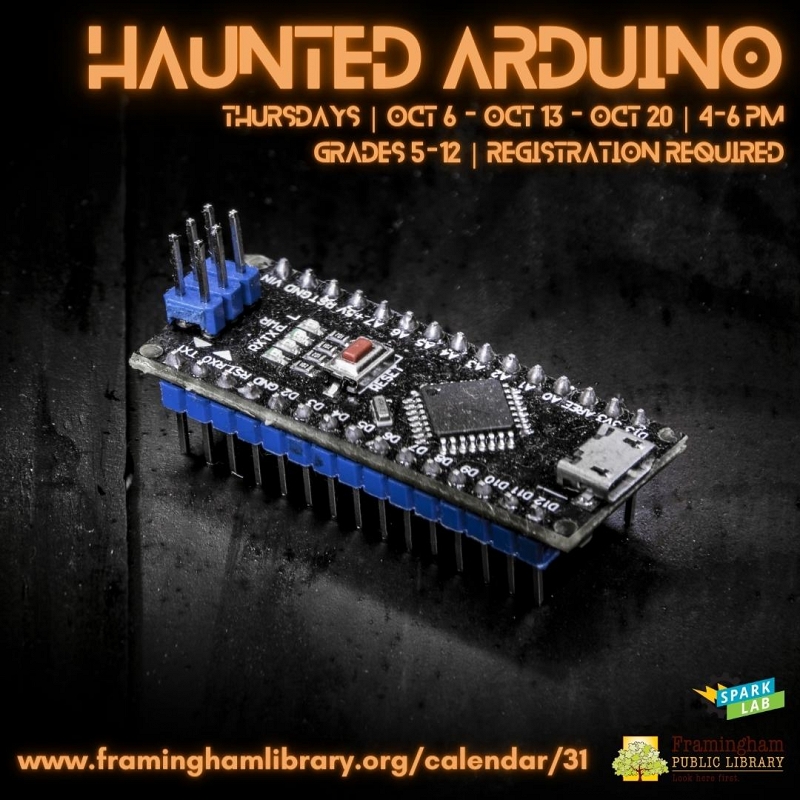 It's Haunted Arduino time! For the first three weeks of October we're going to be creating some Halloween animatronics using Arduino that we'll reveal at the Zombie Survival night on the 21st.
NOTE: This is a program series designed for everyone to attend all three sessions as they build on each other and so you can finish your animatronic. We understand that life happens and plans can change unexpectedly, but if you're signing up, please plan on attending all three.
Registration required: Please click the link below to fill out the registration form.
https://bit.ly/Haunted-Arduino
Grades 5-12