Jazz Concert: Trio-logy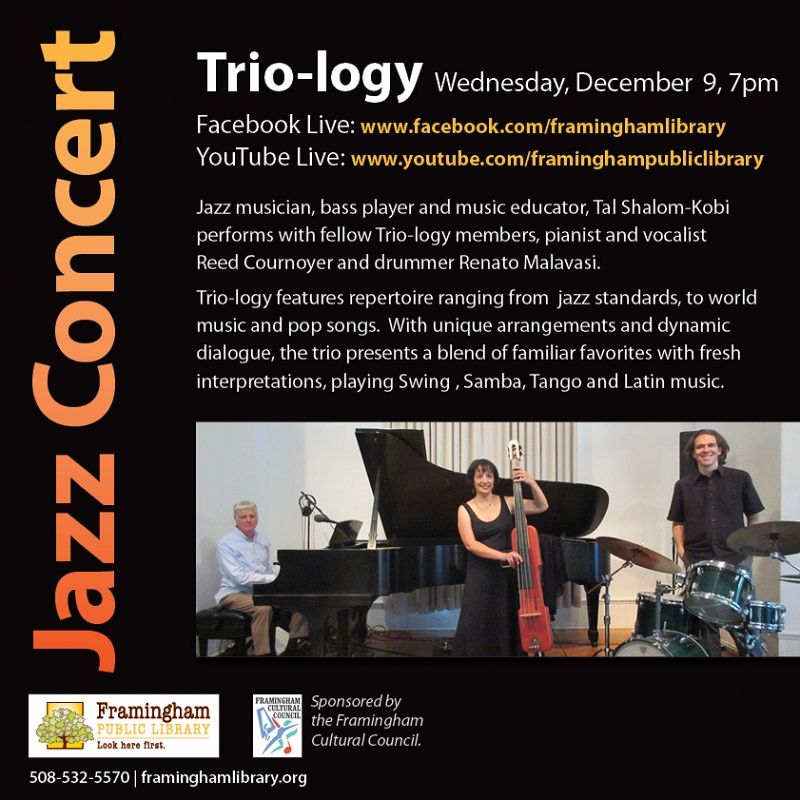 Jazz musician, bass player and music educator, Tal Shalom-Kobi performs with fellow Trio-logy members, pianist and vocalist Reed Cournoyer and drummer Renato Malavasi.
Trio-logy features repertoire ranging from jazz standards, to world music and pop songs. With unique arrangements and dynamic dialogue, the trio presents a blend of familiar favorites with fresh interpretations, playing Swing , Samba, Tango and Latin music.
Facebook Live: www.facebook.com/framinghamlibrary
YouTube Live: www.youtube.com/framinghampubliclibrary