Lifelong Learning: Can the food industry be part of the solution to challenges in food systems?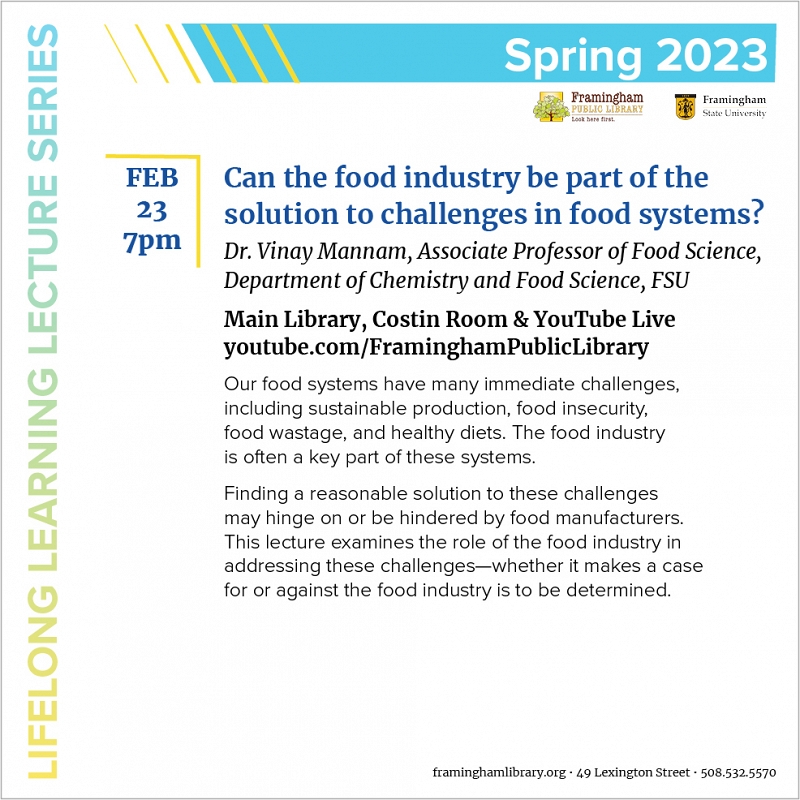 Guest speaker: Dr. Vinay Mannam, Associate Professor of Food Science, Department of Chemistry and Food Science, FSU
Our food systems have many immediate challenges, including sustainable production, food insecurity, food wastage, and healthy diets. The food industry is often a key part of these systems.
Finding a reasonable solution to these challenges may hinge on or be hindered by food manufacturers. This lecture examines the role of the food industry in addressing these challenges—whether it makes a case for or against the food industry is to be determined.
Come in person to the Main Library, Costin Room or stream live on our YouTube channel at youtube.com/FraminghamPublicLibrary.