Lifelong Learning Lecture Series: Living on the Edge – Art and Culture of Ancient Armenia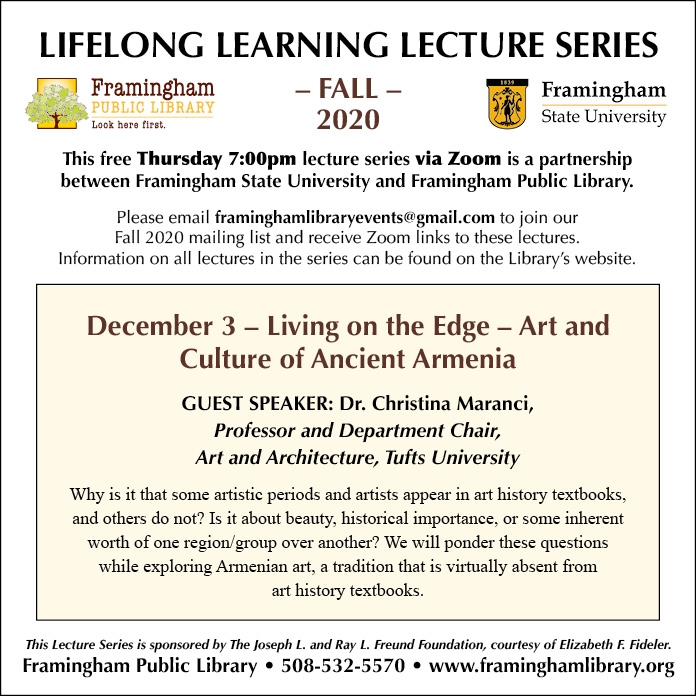 GUEST SPEAKER: Dr. Christina Maranci, Professor and Department Chair, Art and Architecture, Tufts University
Why is it that some artistic periods and artists appear in art history textbooks, and others do not? Is it about beauty, historical importance, or some inherent worth of one region/group over another? We will ponder these questions while exploring Armenian art, a tradition that is virtually absent from art history textbooks.
Please email framinghamlibraryevents@gmail.com to join our Fall 2020 mailing list and receive Zoom links to these lectures.
Information on all lectures in the series can be found on our Lifelong Learning Lecture Series webpage.