Lifelong Learning Lecture Series: The Middle East of Today: Geopolitical Analysis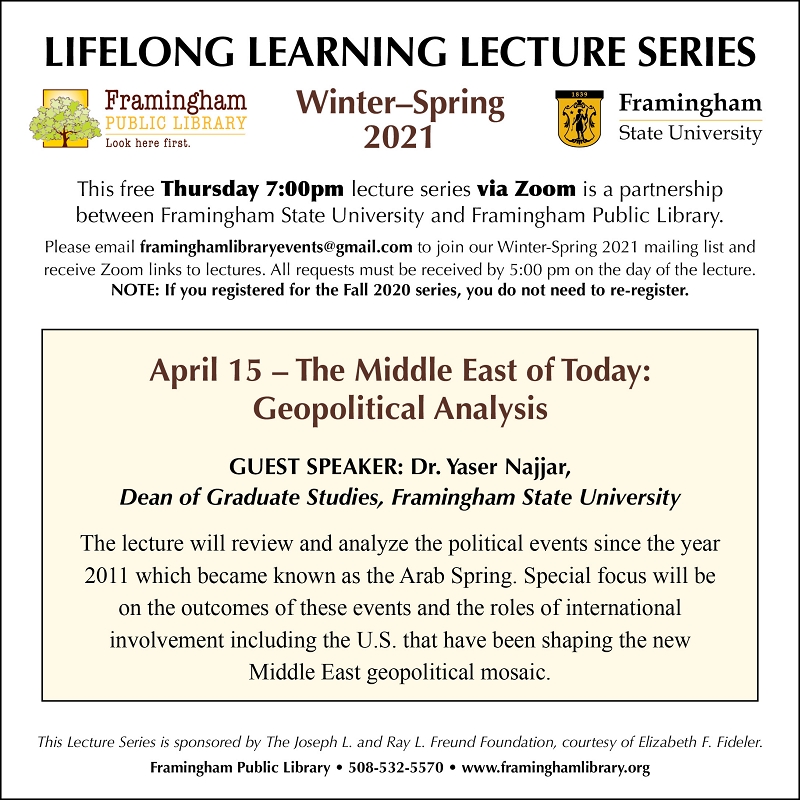 GUEST SPEAKER: Dr. Yaser Najjar, Dean of Graduate Studies, Framingham State University
The lecture will review and analyze the political events since the year 2011 which became known as the Arab Spring. Special focus will be on the outcomes of these events and the roles of international involvement including the U.S. that have been shaping the new Middle East geopolitical mosaic.
Please email framinghamlibraryevents@gmail.com to join our Winter-Spring 2021 mailing list and receive Zoom links to lectures. All requests must be received by 5:00 pm on the day of the lecture.
NOTE: If you registered for the Fall 2020 series, you do not need to re-register.