Make It! - Halloween Masks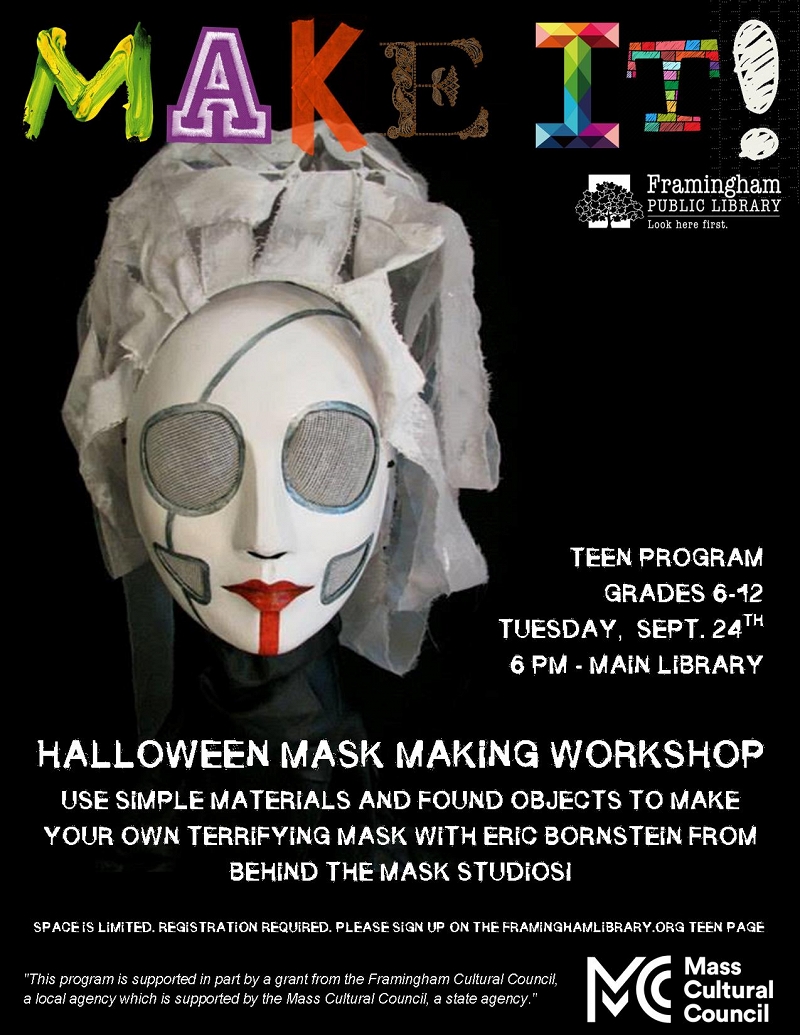 Unleash the creatures of the night with Eric Bornstein from Behind the Mask Studio! He'll be teaching attendees how to use simple materials and found objects to make their own terrifying Halloween masks. This is the fourth of our Make It! program series focusing on art and creativity.
REGISTRATION FOR THIS PROGRAM IS REQUIRED. If you would like to register, fill out the form at the bottom of the page. When doing so, please put the grade of the person/people attending in the "Message" box, as well as the names of any additional registrants.
"This program is supported in part by a grant from the Framingham Cultural Council, a local agency which is supported by the Mass Cultural Council, a state agency."
Grades 6-12