Mario Kart from Home!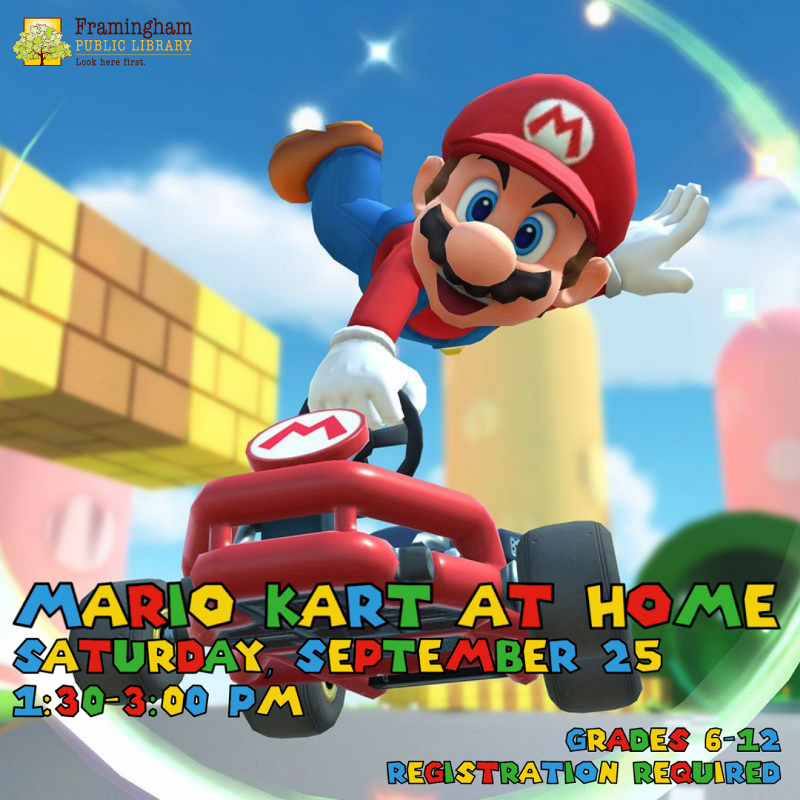 It's been too long since we've had a video game day at the library, and this isn't quite the same, but it'll be fun to give it a shot! Try and beat the teen librarian at his favorite video game from the comfort of your homes. After you sign up, you'll get a reminder email a few days before the event with instruction on how to join in
NOTE: You'll need your own Nintendo Switch, copy of Mario Kart 8 Deluxe, and Nintendo Switch Online subscription to join.
Registration required: CLICK HERE to sign up now.
Grades 6-12