Metrowest Performing Arts Center Faculty Recital: Dave McLellan, Classical Guitarist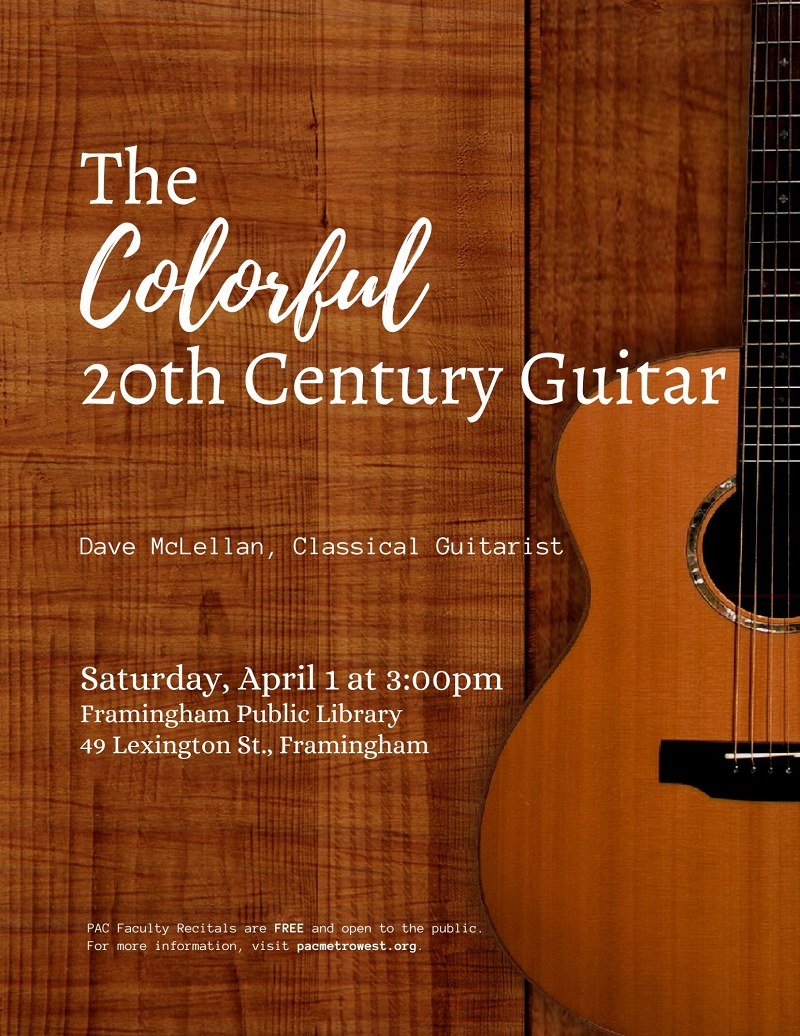 Performing Arts Center of MetroWest faculty member and veteran classical guitarist Dave McLellan presents 'The Colorful 20th Century Guitar', a program full of rich and exciting musical colors. We explore the idea that the listener may see sounds in color, and those colors enhance the listening experience.
NEA Grant recipient and competition winner Dave McLellan brings a lifetime of perspective to the music of Spain, Brazil, Cuba, Scotland, and the U.S.