Mug Meals @ Main Library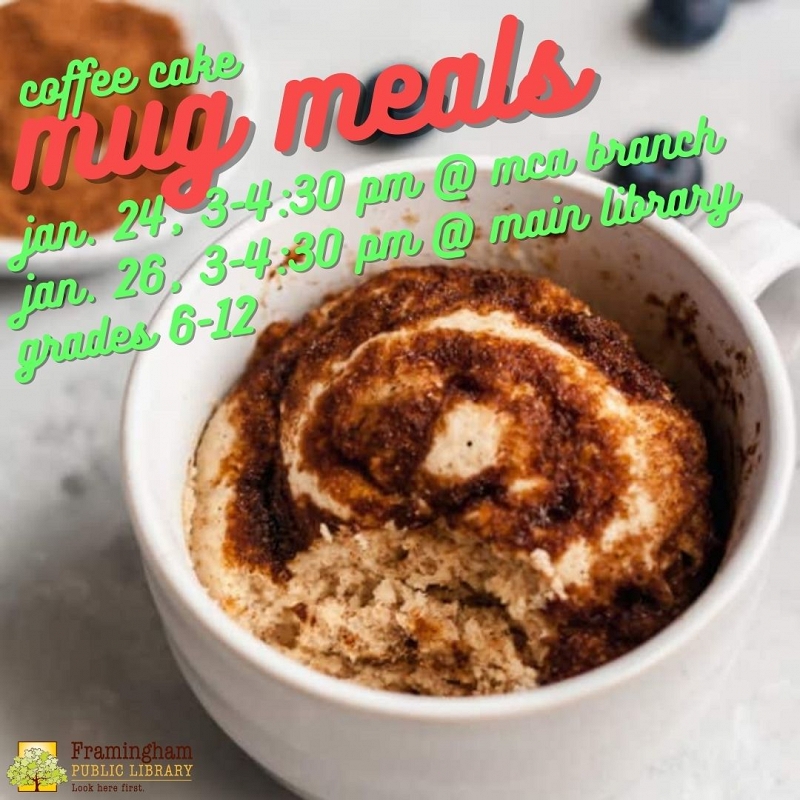 Join us to make something delicious entirely in a mug!
This month we'll be making cinnamon rolls since to keep cozy during the winter.
If you'd like to be added to our monthly reminder email list for our Mug Meals programs, just fill out the form at this link: https://bit.ly/mug-meals-reminder
If you've already filled this out in the past, there's no need to do so again.
Grades 6-12