PROGRAM IS FULL, WAIT LIST REGISTRATION OPEN - Space Nailed It!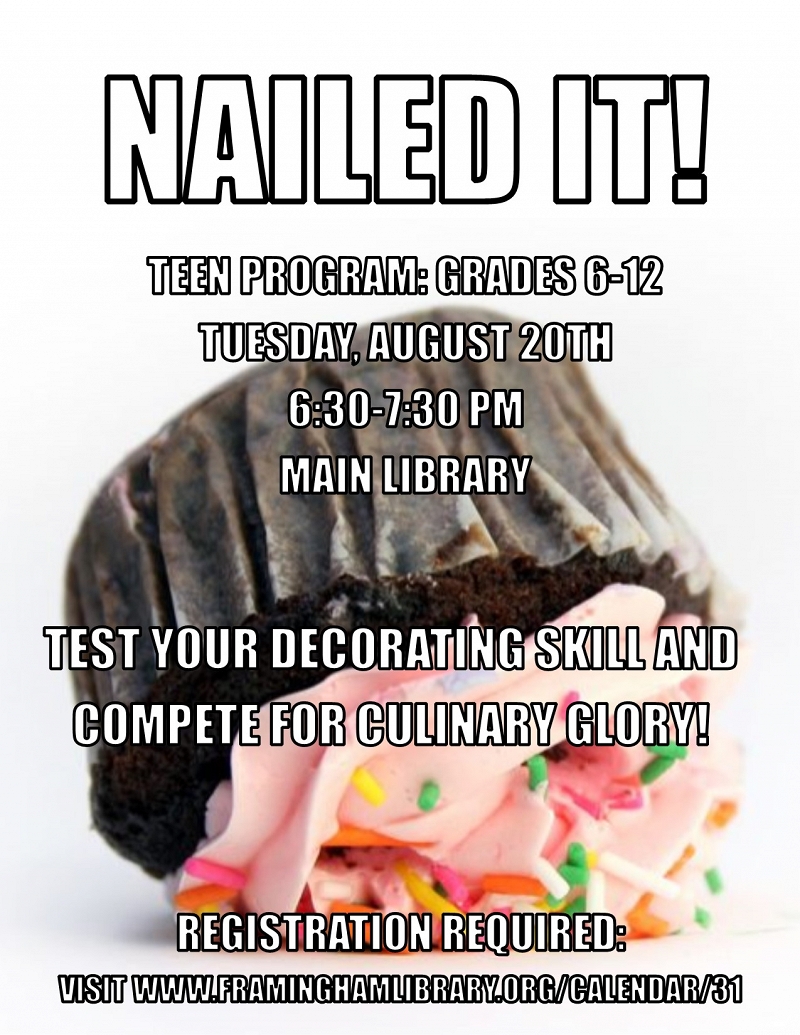 You've seen the TV show, now test your own decorating skills! We'll have a beautifully decorated cupcake, cookie, or other baked good, done up in a themed outer space design, and you'll have to try and recreate it to the best of your ability in a limited amount of time. Not many will be good, but they'll all be entertaining!
COMPETITION SPOTS ARE FULL, BUT THE WAIT LIST IS OPEN. To sign up for the wait list, fill out the form at the bottom of the page. When doing so, please put the grade of the person/people attending in the "Message" box, as well as the names of any additional registrants.
Grades 6-12