Spark Lab At Home: Stop Motion Animation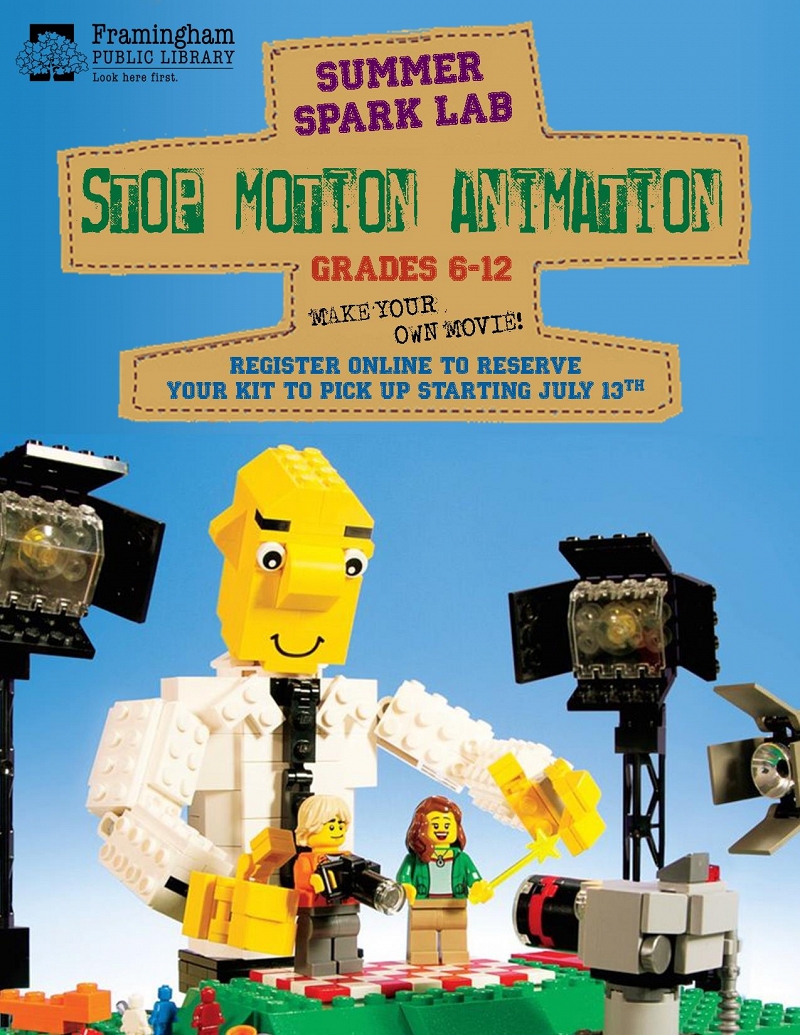 Register to reserve your Stop Motion Animation kit! Learn how to make your own animated movies using toys, clay, legos, and more. (You will need to supply your own phone or tablet to do this). Once everyone has made videos, we'll gather them together and present them as the first Framingham Teen Film Festival on our website, and in person once we're able to.
This Take & Make activity will be available to pick up from July 13-31.
Grades 6-12