Special Fundraising Event at Barnes & Noble for the Bookmobile (extended through March 18!)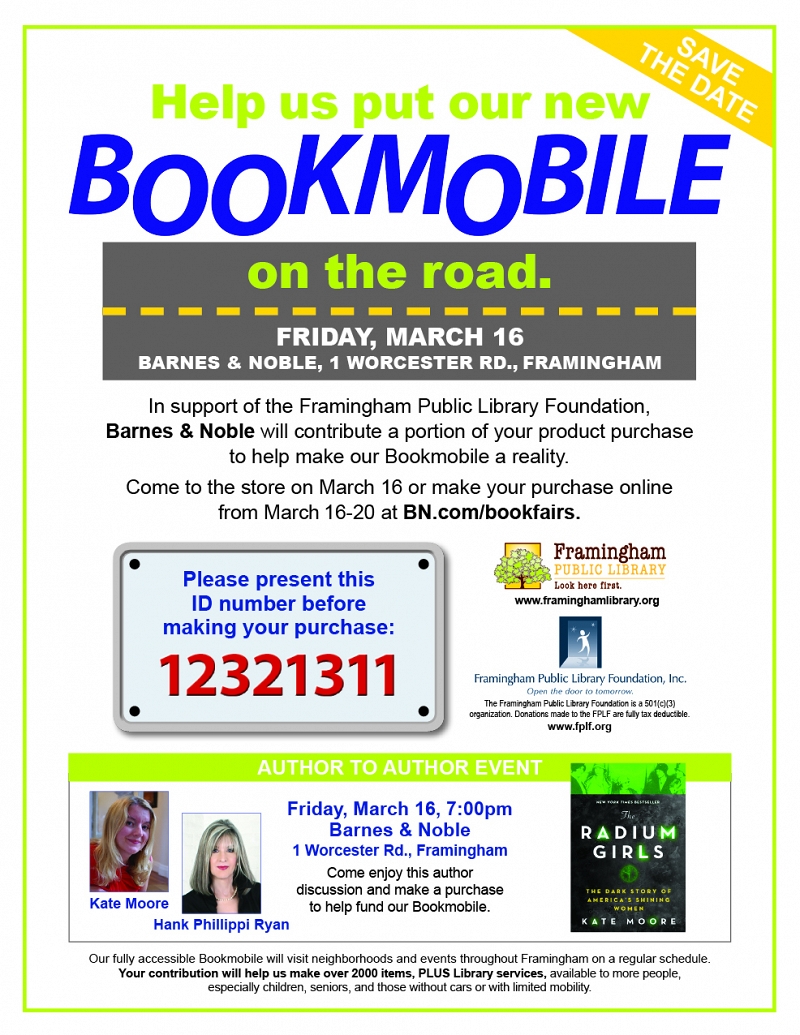 Great News! Barnes and Noble is leaving the library's wishlist up for purchase through the weekend, March 17-18. So if you missed your chance to shop in the store on Friday, you can still buy a book for the bookmobile on Saturday and Sunday. And if you present the bookfair id# 12321311 or bring a printed copy of the voucher, B&N will continue to contribute a percentage of your purchase to our fundraiser.
In support of the Framingham Public Library Foundation, Barnes & Noble will contribute a portion of your product purchase to help make our Bookmobile a reality. Come to the store on March 16 or make your purchase online from March 16-20 at BN.com/bookfairs.
And while you're at Barnes & Noble, enjoy this special event:
Author to Author Event: March 16, 7:00pm, Barnes & Noble
Come enjoy this discussion with Kate Moore, author of Radium Girls: The Dark Story of America's Shining Women, and author Hank Phillippi Ryan.