Summer Concert Series: The Love Dogs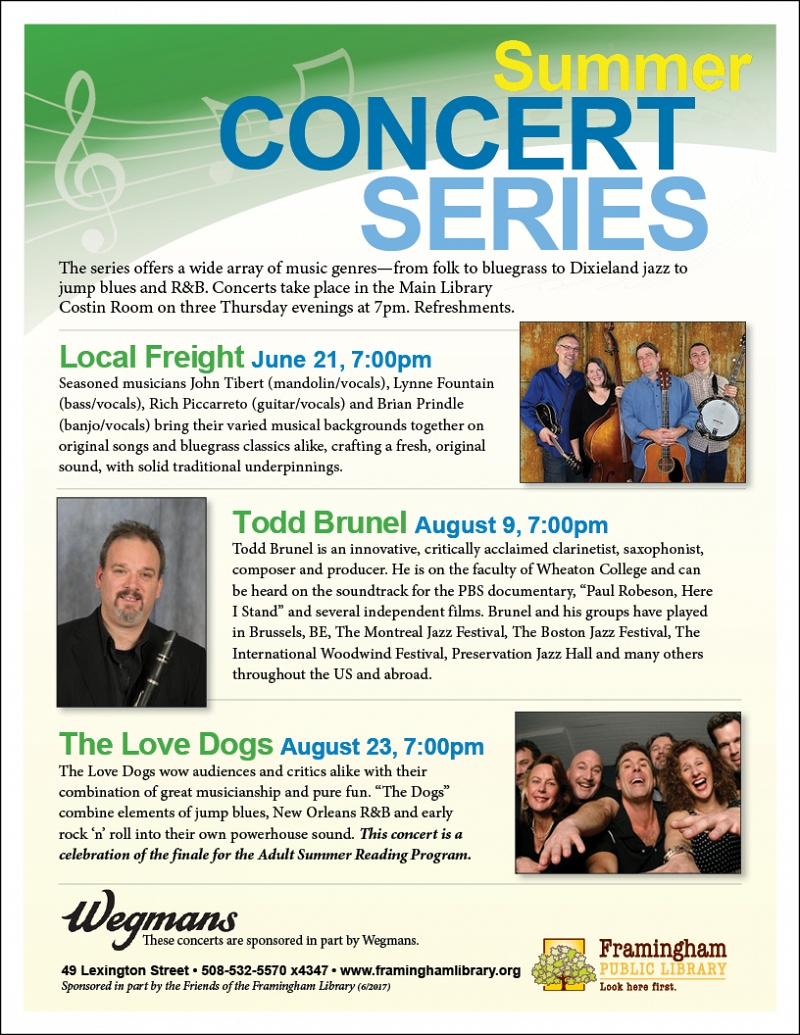 Celebrate the finale for the Adult Summer Reading Program with The Love Dogs! The Love Dogs wow audiences and critics alike with their combination of great musicianship and pure fun, combining elements of jump blues, New Orleans R&B and early rock 'n' roll into their own powerhouse sound.
The grand prizes of an $80 gift card to Barnes & Noble or a Kindle Paperwhite donated by the Friends of the Framingham Library will be drawn at the concert. Enjoy ice cream donated by Ben & Jerry's Natick Ice Cream Scoop Shop.