ALL KITS RESERVED: Take and Make Kit: 3D Puzzle Foam Animals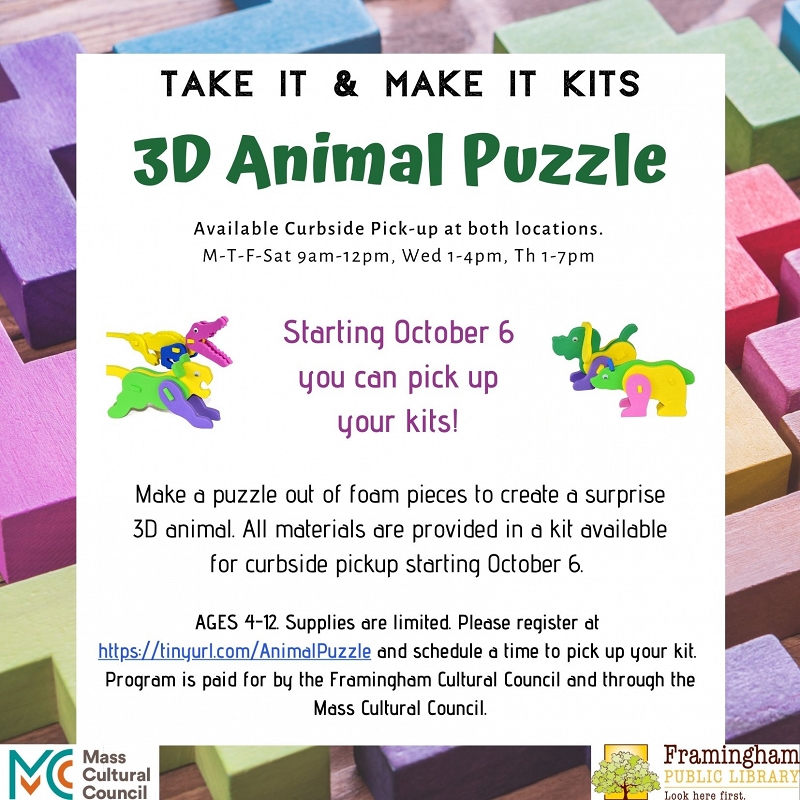 Make a puzzle out of foam pieces to create a surprise 3D animal. All materials are provided in a kit available for curbside pickup starting October 6. Supplies are limited. Ages 5-12. Please register at https://tinyurl.com/AnimalPuzzle and schedule a time to pick up your kit. This program is paid for by the Framingham Cultural Council and through the Mass Cultural Council.
We'd love to see and share your creations! If you're comfortable, please send us photos of your kids building the kit or after for us to share on our social media.