Teen Tech Time - Lego Robotics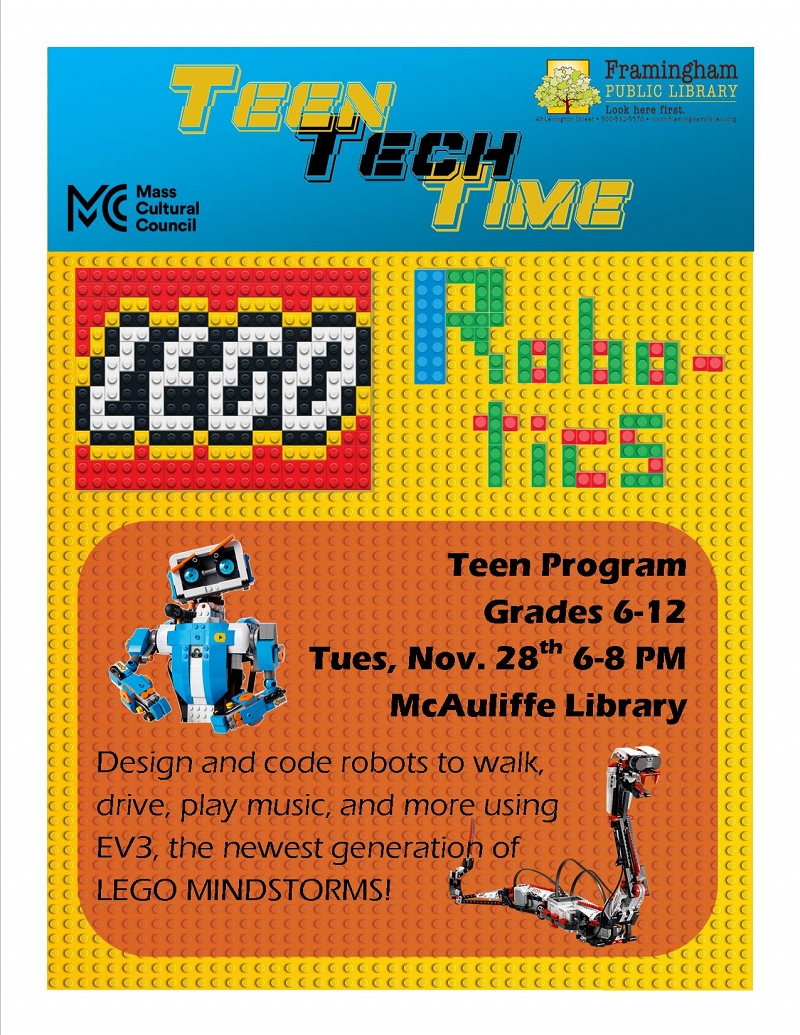 Teen Tech Time is a new program that will run during the spring and fall of 2017. The Framingham Public Library will be teaming up with Empow Studios to provide a series of STEAM programs focusing on programming, tech design, animation, robotics and more!
Gear up for a class that combines engineering and programming using EV3, the newest generation of LEGO® MINDSTORMS. Our instructors teach the connection between code and physical action while kids work in pairs to create robots that walk, drive, and play music. Sensors help the robot make autonomous decisions, and kids learn to code using movement, loops, switches, and more.
Space is limited, so sign up by filling out the form at the bottom of the page. Please put the grade of the person attending in the message box.
This program is supported in part by a grant from the Framingham Cultural Council, a local agency which is supported by the Mass Cultural Council, a state agency.