We Did it for You! The Suffrage Story and Voting Today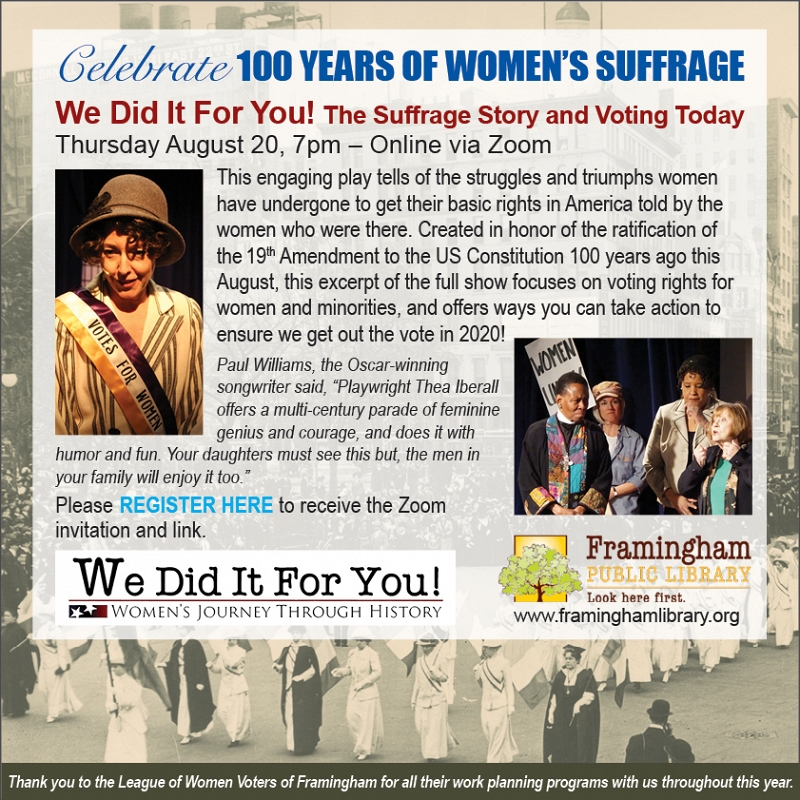 This engaging play tells of the struggles and triumphs women have undergone to get their basic rights in America told by the women who were there. Created in honor of the ratification of the 19th Amendment to the US Constitution 100 years ago this August, this excerpt of the full show focuses on voting rights for women and minorities, and offers ways you can take action to ensure we get out the vote in 2020!
Paul Williams, the Oscar-winning songwriter said, "Playwright Thea Iberall offers a multi-century parade of feminine genius and courage, and does it with humor and fun. Your daughters must see this but, the men in your family will enjoy it too."
Please register here to receive the Zoom invitation and link.