Cloth Face Masks/Coverings
Face Covering Event: Main Library, 49 Lexington St
Saturday, August 22, 10 am-12 noon
Limited quantities available.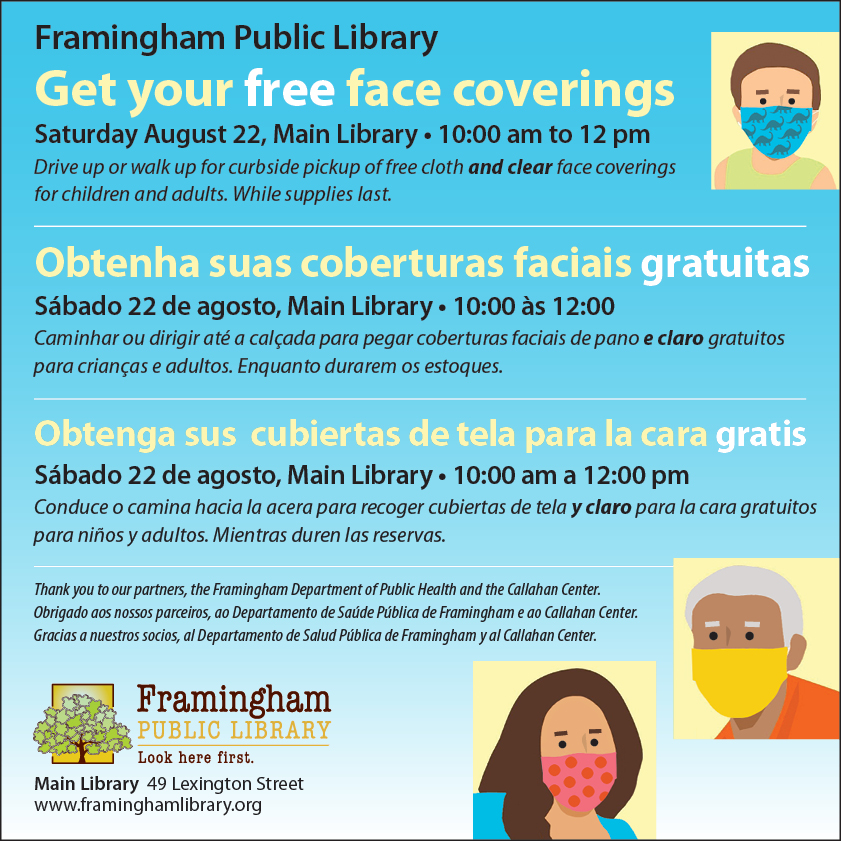 The City is distributing homemade face coverings through a variety of established channels: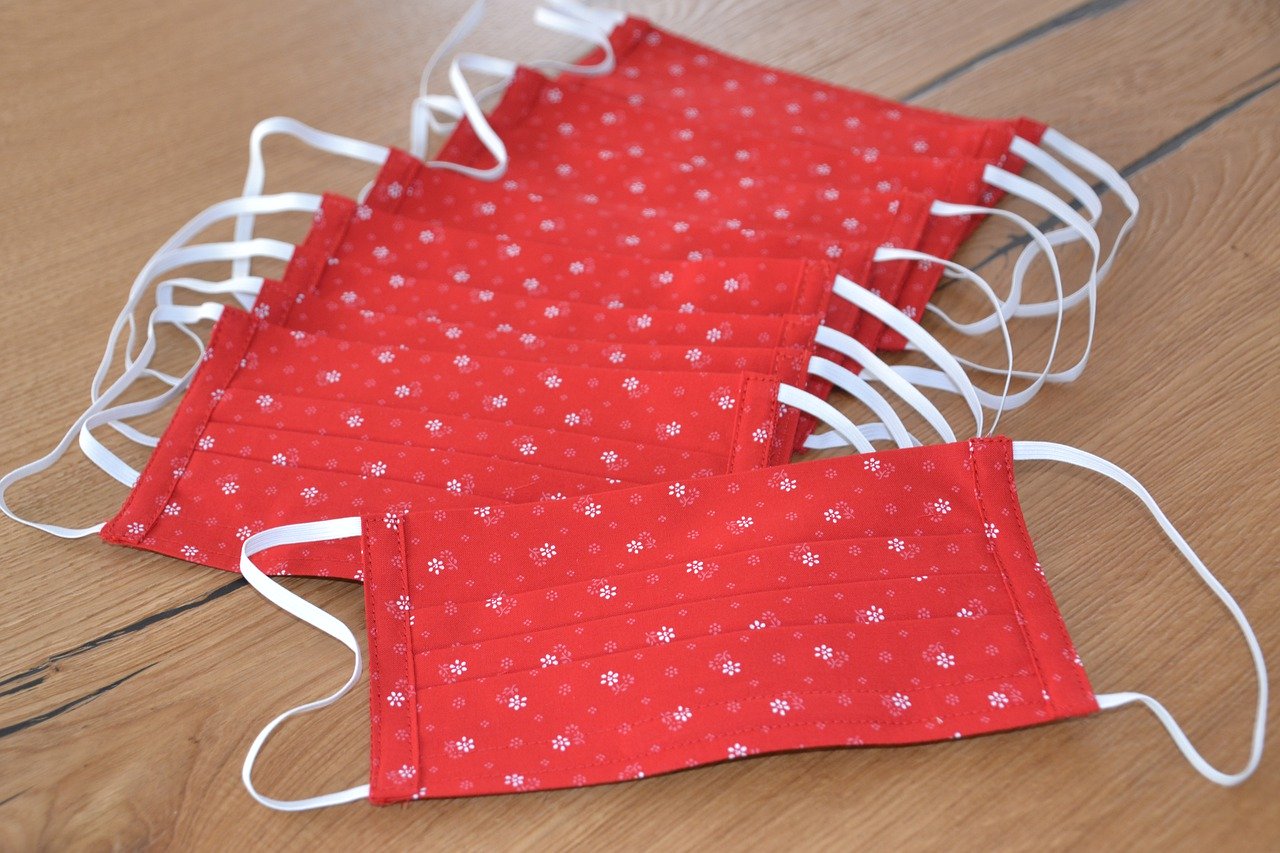 The Callahan Center, for older adults. Call 508-532-5980. The Center is currently closed, but please leave a message, and a staff member will call you back.
The Framingham Public Schools (involved with the Food Donation Program) for students, and community organizations for their clients.
Individuals who wish to request a face covering can call the City Information Line at (508) 532-5411, Monday-Friday 8:30 a.m.-3:30 p.m.
Guidance from the Health Department on how to properly wash, wear, and remove cloth face coverings is available here.
Other organizations to contact include:
The CDC has an excellent webpage on making homemade masks, including masks that do not involve sewing.