Cloth Face Masks/Coverings
Face Covering Event: Main Library, 49 Lexington St
Saturday, August 22, 10 am-12 noon
Limited quantities available.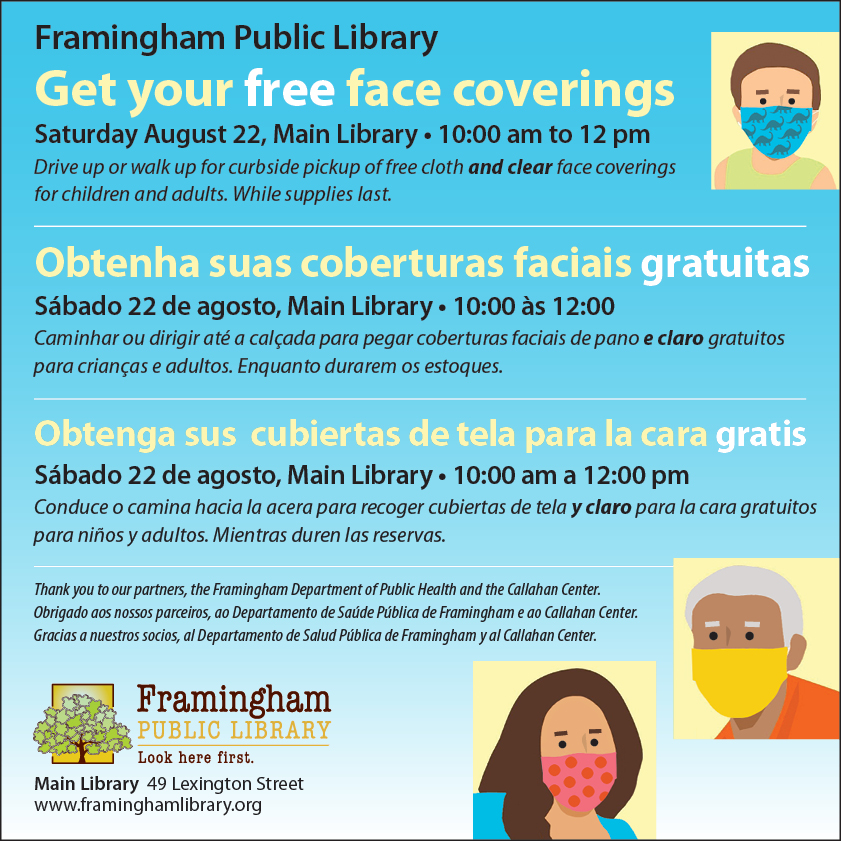 The City is distributing homemade face coverings through a variety of established channels: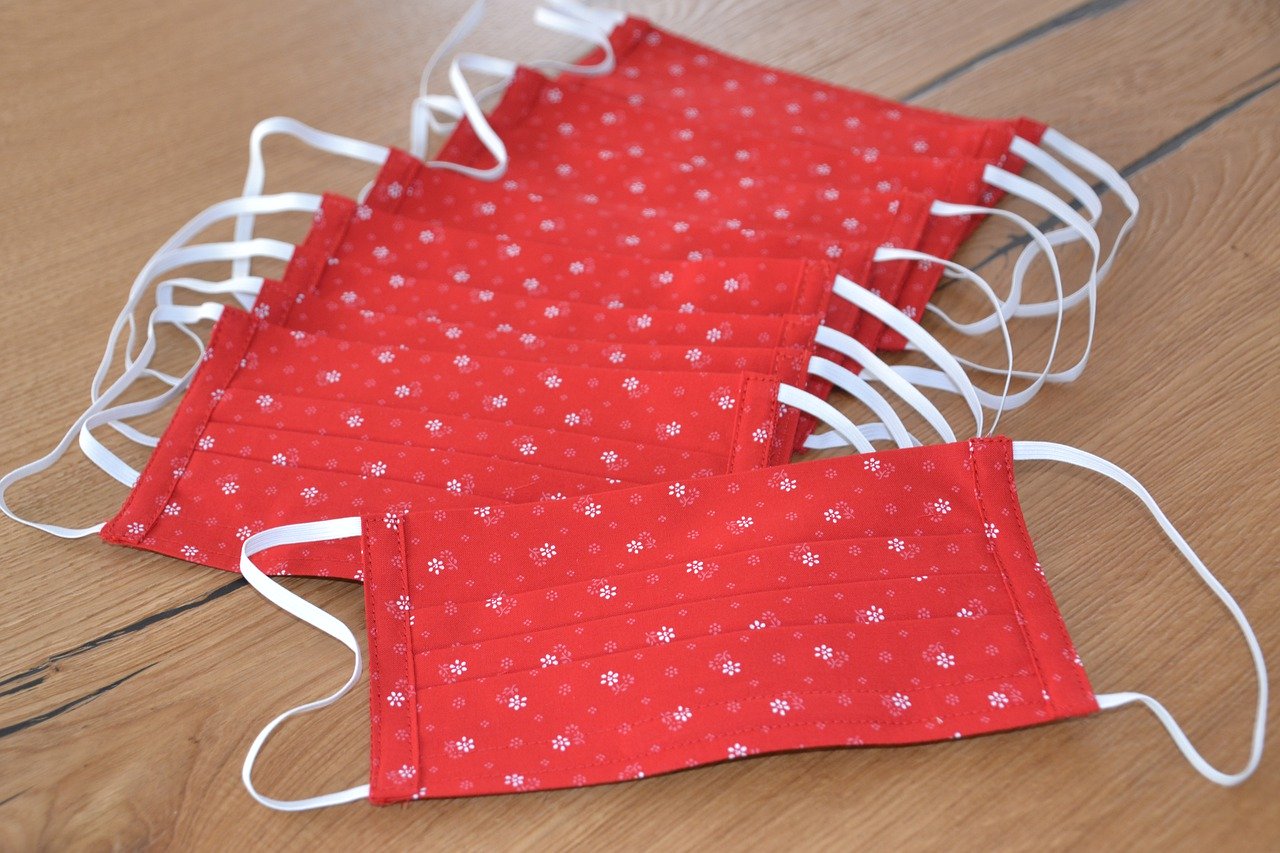 The Callahan Center, for older adults. Call 508-532-5980. The Center is currently closed, but please leave a message, and a staff member will call you back.
The Framingham Public Schools (involved with the Food Donation Program) for students, and community organizations for their clients.
Individuals who wish to request a face covering can call the City Informational Line at (508) 532-5411, Monday-Friday 8:30 a.m.-3:30 p.m.
Distribution information is available in Portuguese and Spanish. Guidance from the Health Department on how to properly wash, wear, and remove cloth face coverings is available here.
Other organizations to contact include:
For other sources of homemade face coverings, contact the following organizations:
The CDC has an excellent webpage on making homemade masks, including masks that do not involve sewing.