Kids
Welcome! Here's what's new in the Children's Room. For upcoming programs, see our Events Calendar.
1,000 Books Before Kindergarten Kickoff
The Framingham Public Library is launching an early literacy initiative called 1,000 Books Before Kindergarten. The program helps kids build their early literacy skills and fosters a love of reading. Even one book a day adds up to 1,000 books in three years! Join us at the Main Library for our kickoff event on Saturday, January 28. Children will receive a free book bag and log sheet, and other goodies.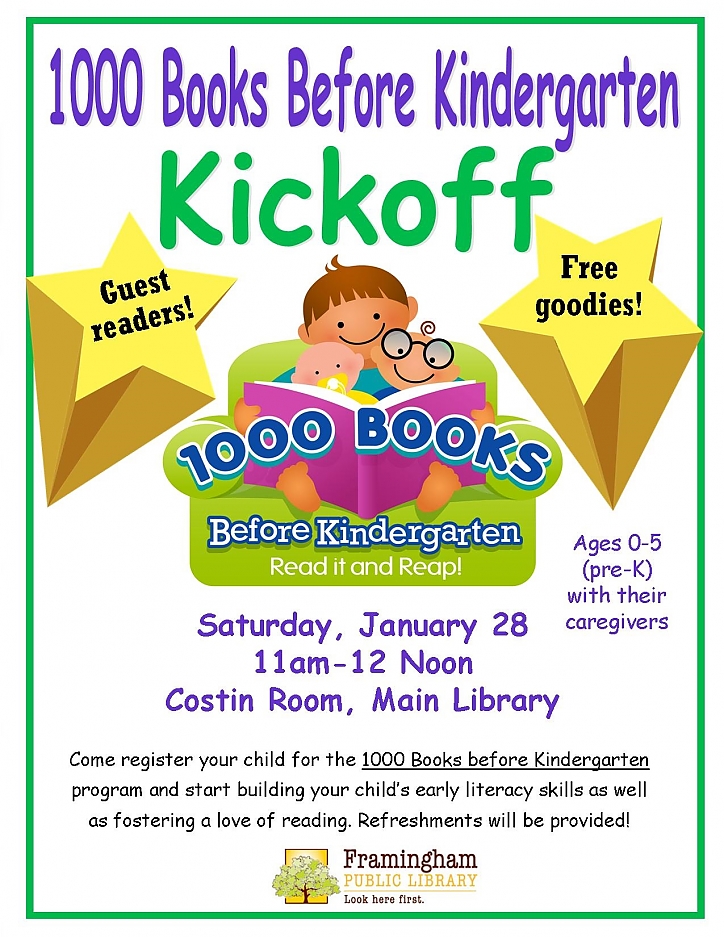 New Advanced Picture Book Section
Our newest collection in the Children's Room is Advanced Picture Books. Look here for The Velveteen Rabbit, Julius Lester's Sumptuously Silly Fantastically Funny Fables, Stinky Cheese Man and Other Fairly Stupid Tales and other stories for advanced young readers. You can also search the catalog.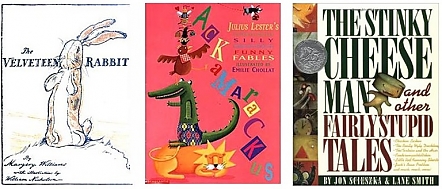 Storytimes and Special Programs
Check our Events Calendar to learn about fun programs we have coming up. And we love to see new faces at our weekly storytimes!