Events Calendar
/ October 20, 2017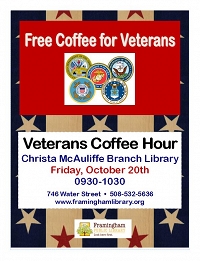 All Vets are welcome to join us for free coffee and other refreshments.
Drop in to play with the additional, rotating stations in our new Play Space. Check out our Facebook page to discover which rotating station we will showcase each week.
Preschool ages.
The Play Space is funded in part by a LSTA grant awarded from the MBLC.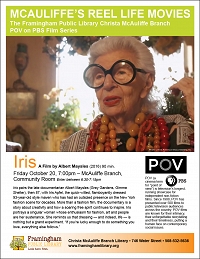 This PBS POV documentary is about Iris Apfel, the quick-witted, flamboyantly dressed 93-year-old style maven who has had an outsized presence on the New York fashion scene for decades.
Enter between 6:30-7:15pm.
Iris (2015) 90 min. PG-13