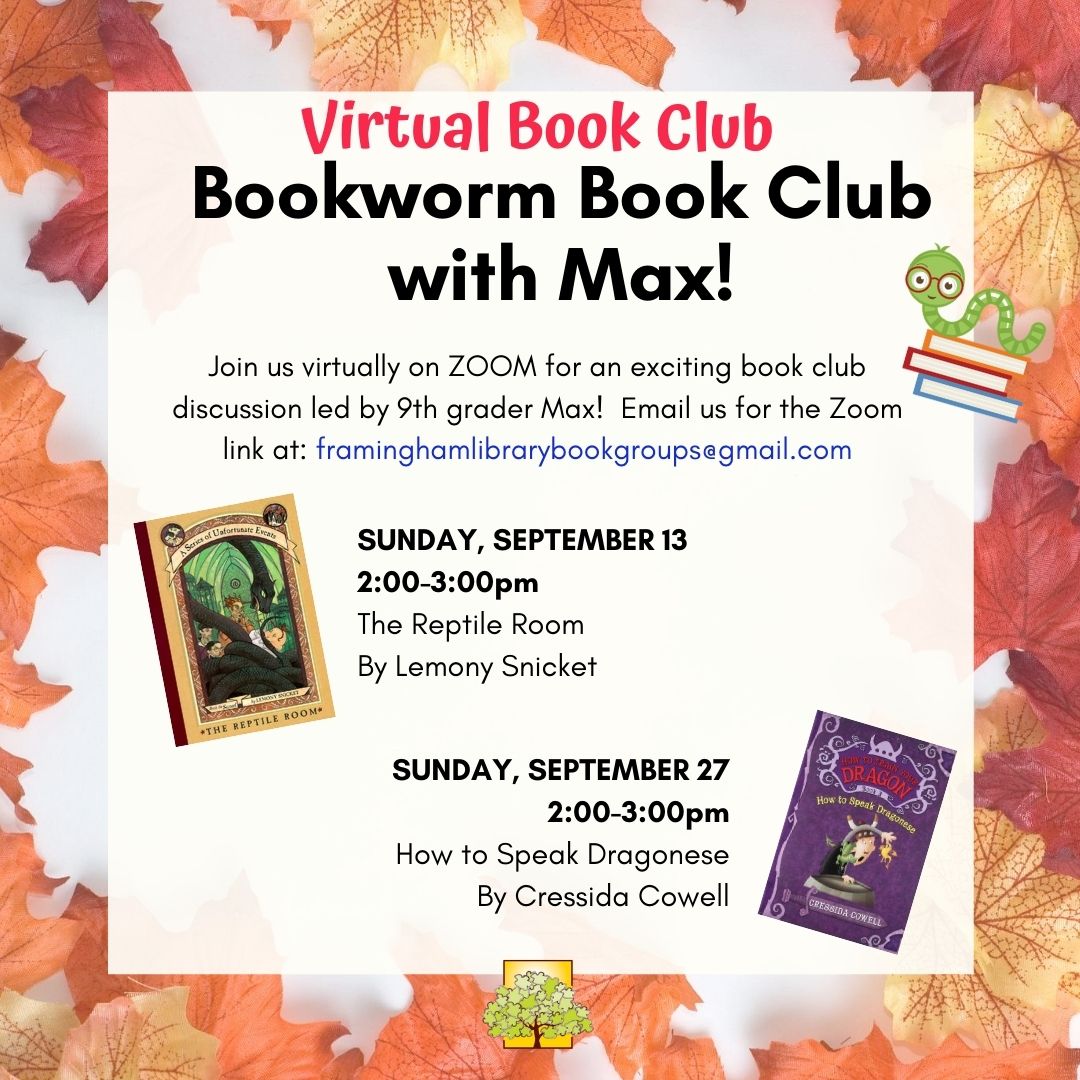 Join us for Bookworm Book Club with Max! Sundays at 2:00 pm. Email us to receive an invite to join on Zoom at framinghamlibrarybookgroups@gmail.com.
Sunday, September 13 will discuss The Reptile Room by Lemony Snicket (book 2 of the A Series of Unfortunate Events series).
Sunday, September 27 will discuss How to Speak Dragonese by Cressida Cowell (Book 3 of the How to Train Your Dragon series).