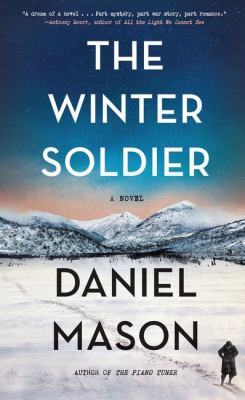 Love, loss and freedom take center stage in Daniel Mason's The Winter Soldier. The novel chronicles the life of Lucius, a Polish-Austrian doctor from Vienna, beginning with his days as a medical student in the twilight of the Austro-Hungarian Empire; through his time as a doctor in a World War I field hospital; and finally to the post-war period as Lucius tries to put his life back together and find the woman he lost during the war. (From New York Journal of Books review.)
Email framinghamlibrarybookgroups2@gmail.com for the Zoom link to join.
eBook available on Overdrive/Libby. Limited copies of the book are available for curbside pick up at the Main Library. Call 508-532-5570 to place a request and schedule a pick up time.