Lifelong Learning Lecture Series: 100 Years of Bauhaus Design: Craftsmanship for the Machine Age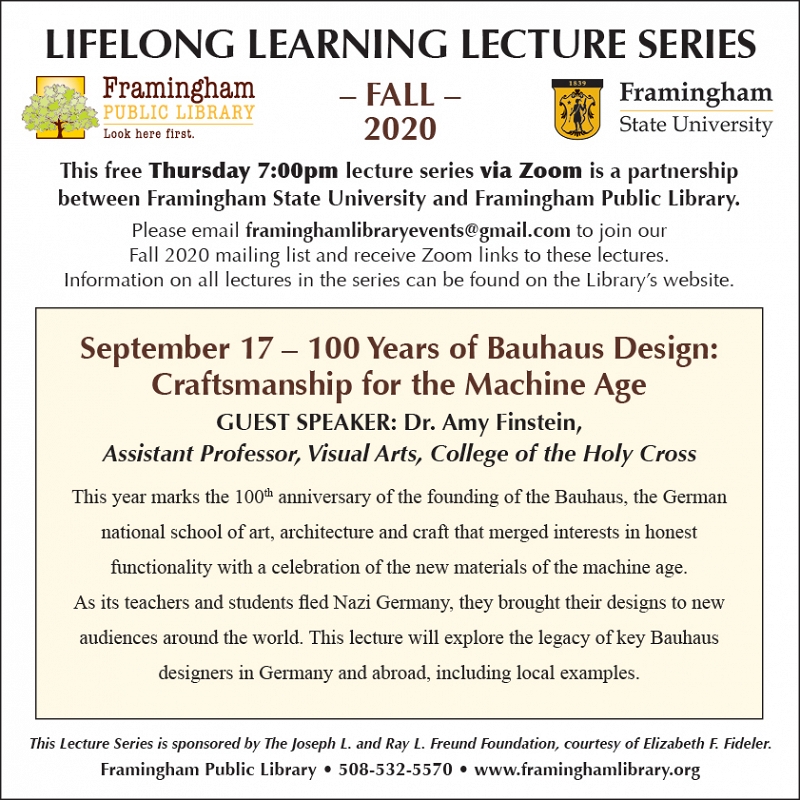 GUEST SPEAKER: Dr. Amy Finstein, Assistant Professor, Visual Arts, College of the Holy Cross
This year marks the 100th anniversary of the founding of the Bauhaus, the German national school of art, architecture and craft that merged interests in honest functionality with a celebration of the new materials of the machine age. As its teachers and students fled Nazi Germany, they brought their designs to new audiences around the world. This lecture will explore the legacy of key Bauhaus designers in Germany and abroad, including local examples.
This free Thursday 7:00pm lecture series via Zoom is a partnership between Framingham State University and Framingham Public Library.
Please email framinghamlibraryevents@gmail.com to join our Fall 2020 mailing list and receive Zoom links to these lectures.
Information on all lectures in the series can be found here.