Brown Bag Learning Series: The Rise of Social Entrepreneurs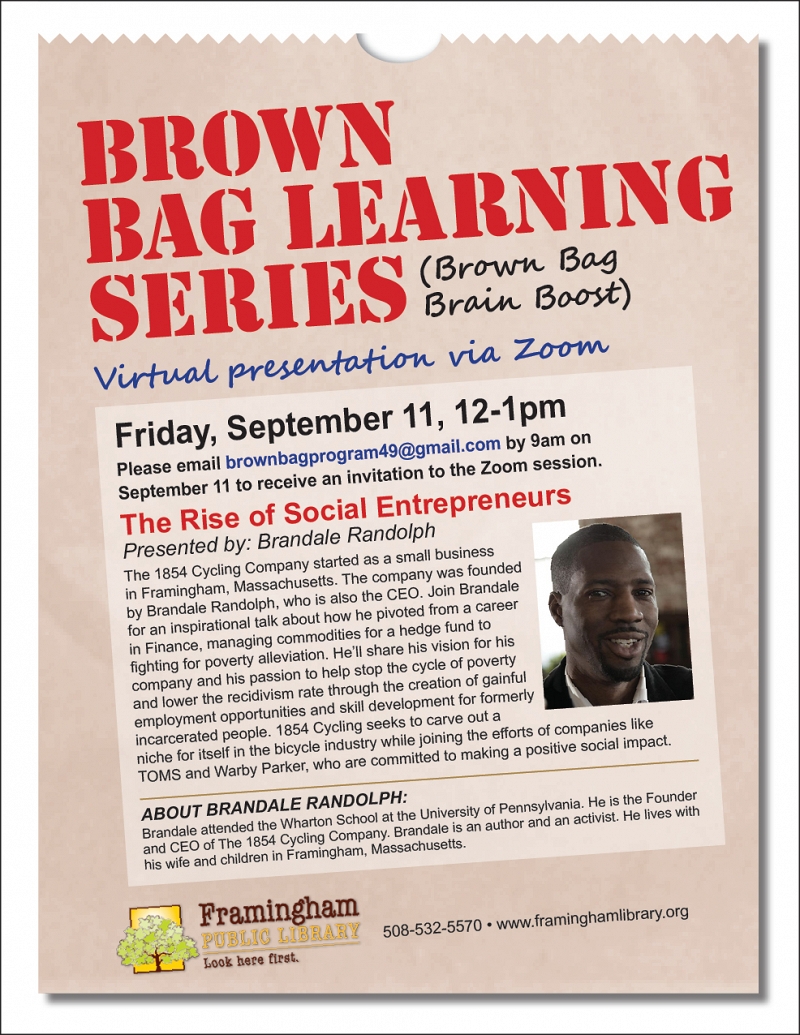 Presented by: Brandale Randolph
The 1854 Cycling Company started as a small business in Framingham, Massachusetts. The company was founded by Brandale Randolph, who is also the CEO. Join Brandale for an inspirational talk about how he pivoted from a career in Finance, managing commodities for a hedge fund to fighting for poverty alleviation. He'll share his vision for his company and his passion to help stop the cycle of poverty and lower the recidivism rate through the creation of gainful employment opportunities and skill development for formerly incarcerated people. 1854 Cycling seeks to carve out a niche for itself in the bicycle industry while joining the efforts of companies like TOMS and Warby Parker, who are committed to making a positive social impact.

About Brandale Randolph:
Brandale attended the Wharton School at the University of Pennsylvania. He is the Founder and CEO of The 1854 Cycling Company. Brandale is an author and an activist. He lives with his wife and children in Framingham, Massachusetts.
Please email brownbagprogram49@gmail.com by 9am on September 11, to receive an invitation to the Zoom session.