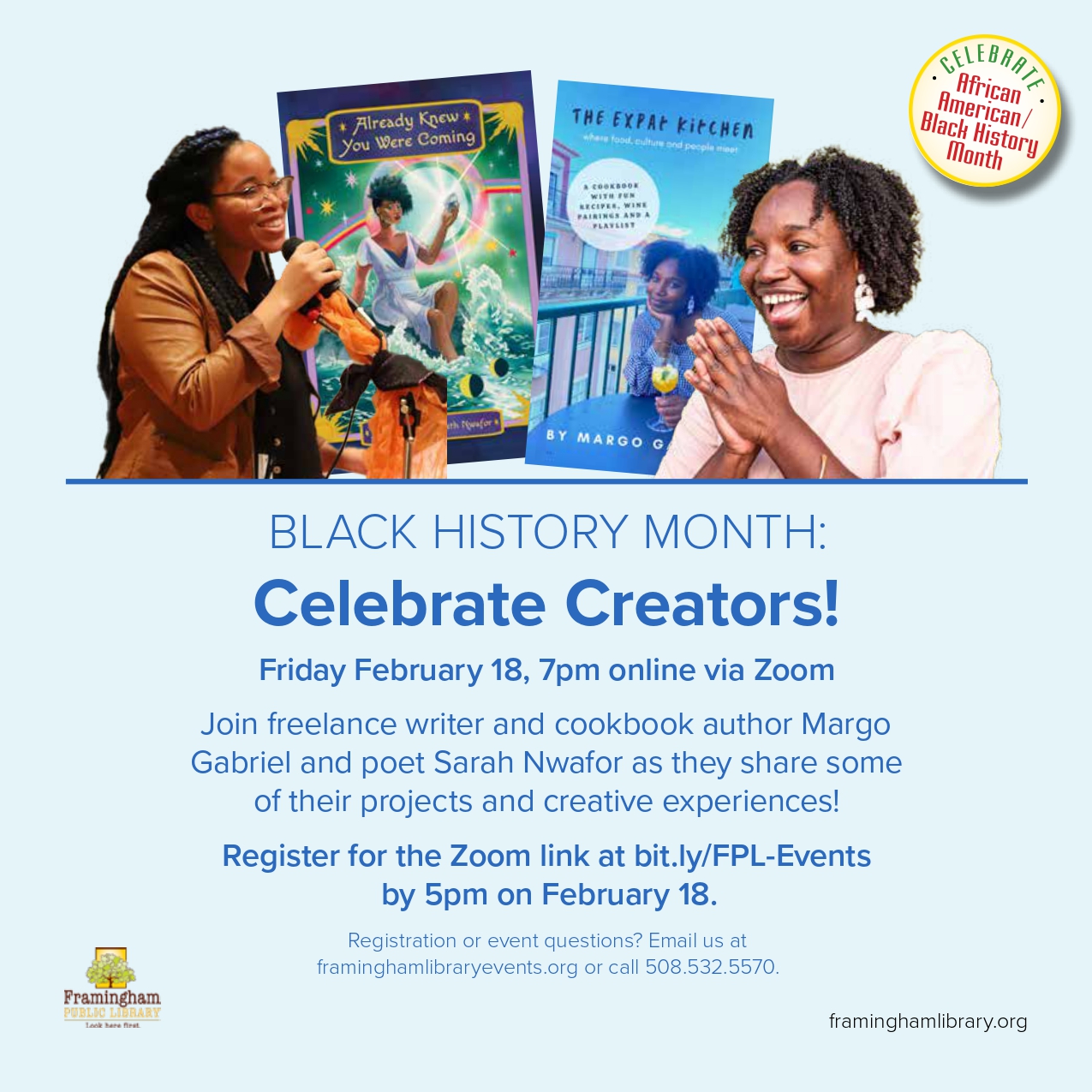 Freelance writer and cookbook author Margo Gabriel and poet Sarah Nwafor will share some of their projects and creative experiences!
Register: http://bit.ly/FPL-Events.

About Margo: Margo Gabriel is a freelance writer, cookbook author and editor from Boston, MA. She is the author of The Expat Kitchen cookbook. She is based in Lisbon, Portugal. She has been featured in New York Times, HuffPost, and Salon. Her words have been published in Boston Art Review, Cuisine Noir, Edible Boston, Fodor's Travel, and Solstice Literary Magazine. Her website: https://margoscreativelife.com/ Her cookbook website: http://www.theexpatkitchen.com/ .
About Sarah: Sarah Nnenna Loveth Nwafor (They/Them) is a queer Igbo-American Poet, Educator, and Facilitator. They believe that storytelling is magick, and they speak to practice traditions of Igbo orature. When they witness, their forebears are pleased. Sarah has been writing for a minute and is learning something new about their voice each year, but something they're proud to share is that they have a chapbook published with Game Over Books! When Sarah's not writing, they're probably sitting under a tree, reading about Love, dancing with friends or cooking a bomb-ass meal like the true Taurus they are. They can be found on twitter (@nwafor_sarah) or on their website: sarahnwafor.com