Events Calendar
/ March 31, 2023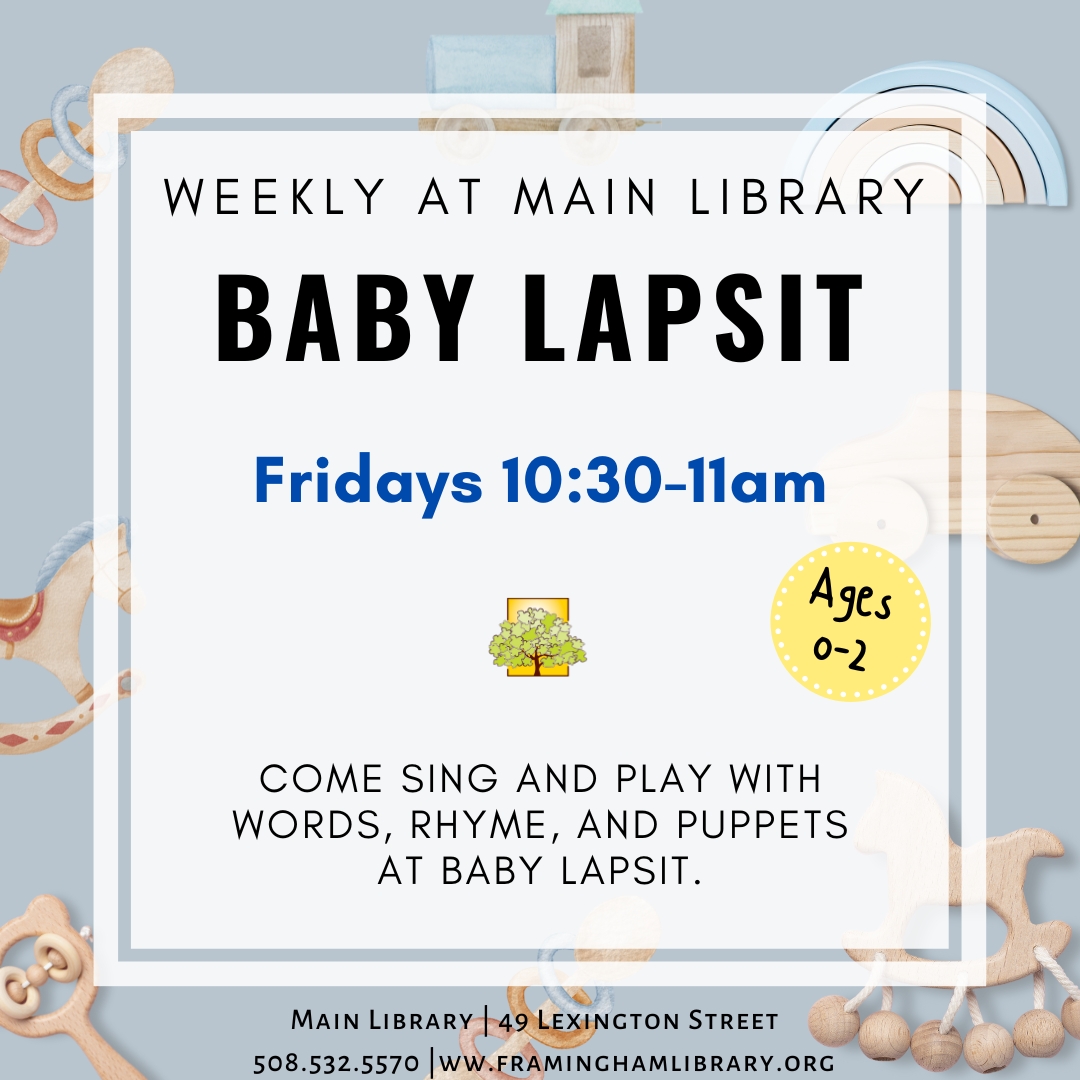 Come sing and play with words, rhyme, and puppets at Baby Lapsit.
Ages 0-2 and their caregivers, all welcome.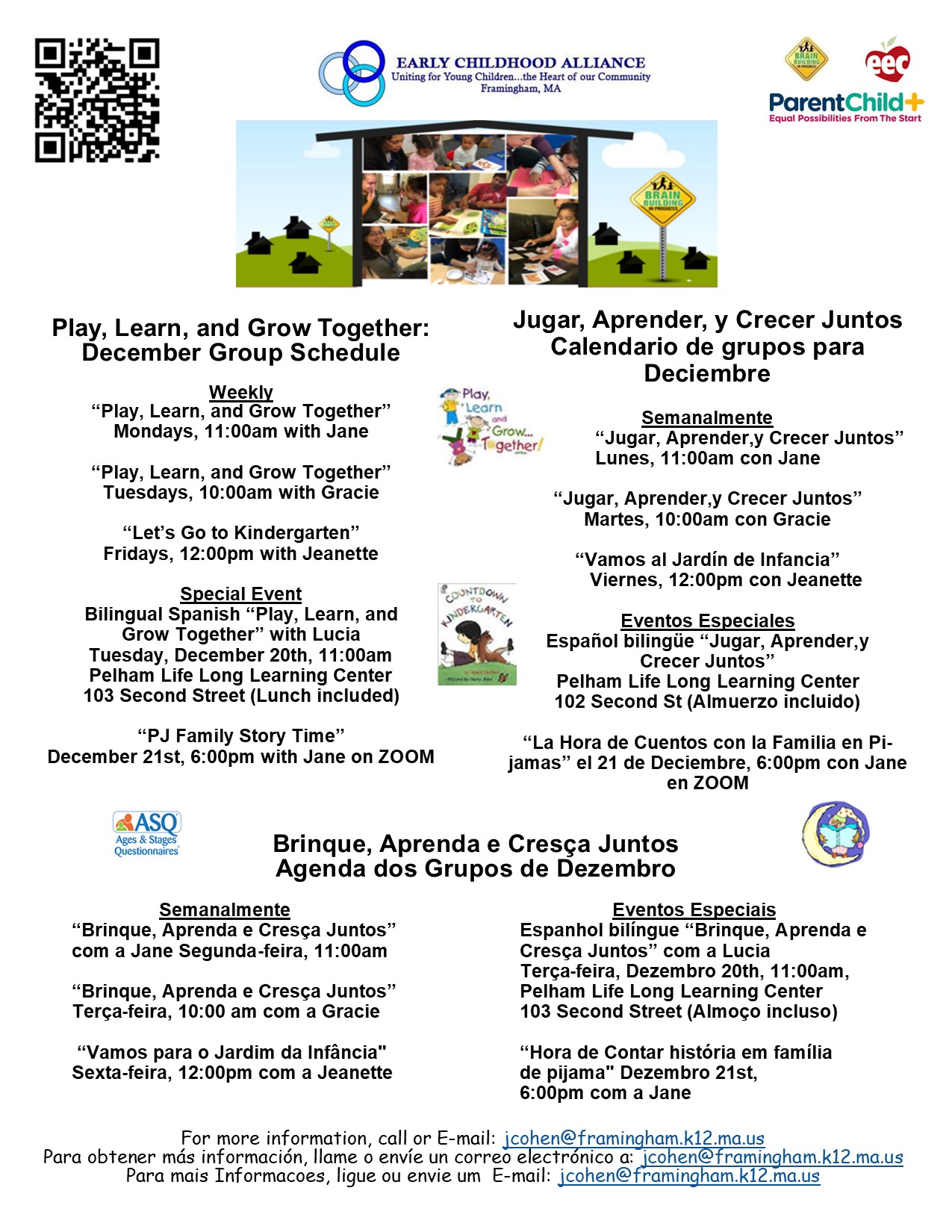 "Let's Go to Kindergarten" Fridays, 12:00pm with Jeanette Registration required; sign up here!
"Vamos al Jardín de Infancia" Viernes, 12:00pm con Jeanette
"Vamos para o Jardim da Infância" Sexta-feira, 12:00pm com a Jeanette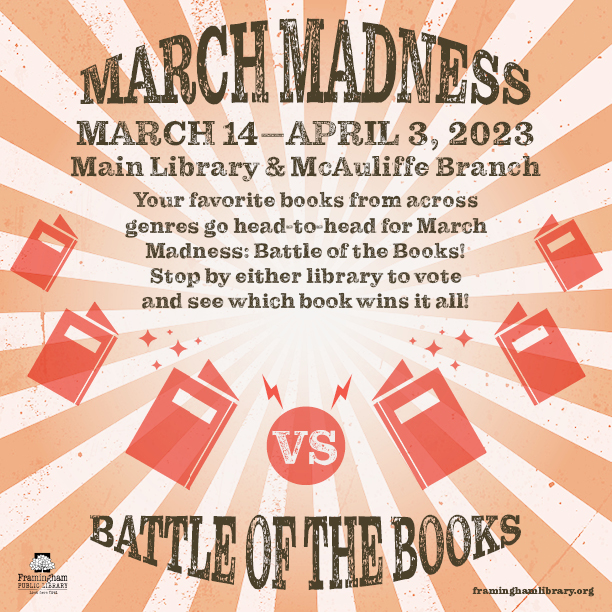 Your favorite books from across genres go head-to-head for March Madness: Battle of the Books! Stop by either library to vote and see which book wins it all!