2nd Tuesday Adult Book Club: Home Before Dark by Riley Sager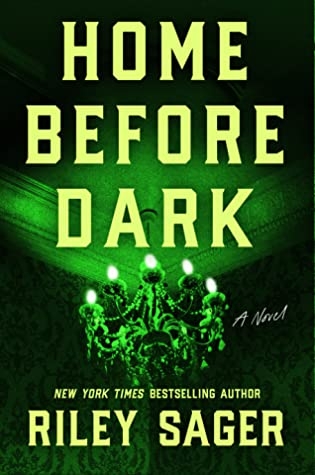 What was it like? Living in that house. Maggie Holt is used to such questions. Twenty-five years ago, she and her parents, Ewan and Jess, moved into Baneberry Hall, a rambling Victorian estate in the Vermont woods. They spent three weeks there before fleeing in the dead of night, an ordeal Ewan later recounted in a nonfiction book called House of Horrors. Today, Maggie is a restorer of old homes and too young to remember any of the events mentioned in her father's book. But she also doesn't believe a word of it. When Maggie inherits Baneberry Hall after her father's death, she returns to renovate the place to prepare it for sale. But her homecoming is anything but warm. As Maggie experiences strange occurrences straight out of her father's book, she starts to believe that what he wrote was more fact than fiction.
No registration needed to attend in person.
To attend online and receive the Zoom link, register at http://bit.ly/FPL-Events. Request a print copy through the Minuteman Catalog, ebook or audiobook on Overdrive/Libby, or request one of the copies held at McAuliffe.
Led by Dawn Dellasanta. November 9th's title is Firekeeper's Daughter by Angeline Boulley.