Adventures in Lifelong Learning: Emma Woodhouse: "Handsome, Clever and Rich"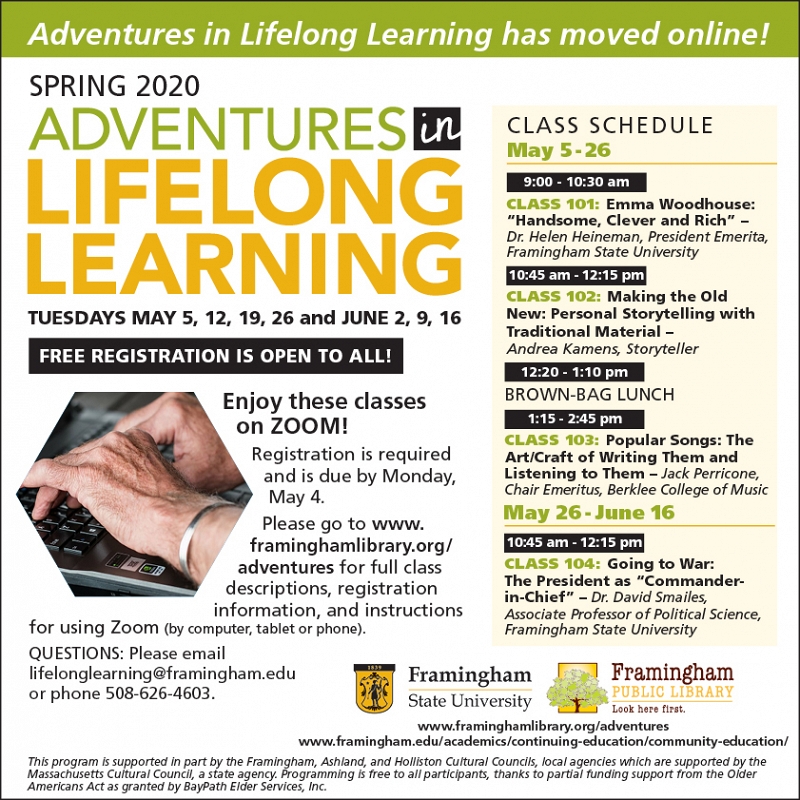 Dr. Helen Heineman, Tuesdays May 5 – May 26 9:00 am – 10:30 am
Jane Austen's Emma stands at the top of her achievements, even though she herself spoke of Emma as "a heroine whom no one but myself will much like." While the main subject of Emma is marriage, the book is also a detective story, full of clues and subterfuges, and ever deepening mysteries. Most of all, it's a story about the way men and women in a particular situation try to work out the eternally challenging problem of living well and finding happiness. For the first meeting, participants should read as far as Chapter Seventeen, Volume I.

Note: Emma can be downloaded as a free eBook via Libby, Overdrive, or hoopla.

Emma as an eBook and an audiobook are in Overdrive's always available collection, resulting in no wait time and the ability to immediately renew. Here are the direct links to Emma in Overdrive:
eBook - https://minuteman.overdrive.com/media/784534
audiobook - https://minuteman.overdrive.com/media/106140
If you are unfamiliar with eBooks, please use our new Chat feature, accessible from our website, or email the Reference staff at fplmail6@minlib.net for assistance.
This is a registration required event. To register, please visit the Adventures webpage.