Artist Reception: A Return to Nature, Crystal Sereno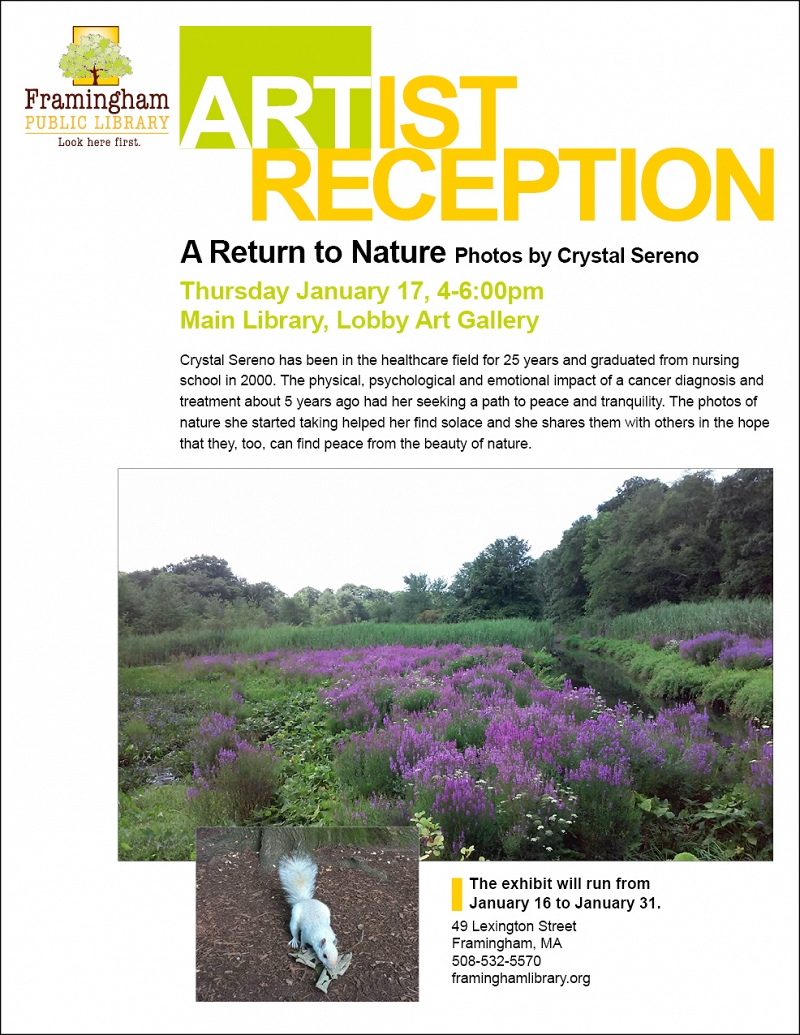 Crystal Sereno has been in the healthcare field for 25 years and graduated from nursing school in 2000. The physical, psychological and emotional impact of a cancer diagnosis and treatment about 5 years ago had her seeking a path to peace and tranquility. The photos of nature she started taking helped her find solace and she shares them with others in the hope that they, too, can find peace from the beauty of nature.
The exhibit runs from January 16-31.