Author Storytime: Deborah Farmer Kris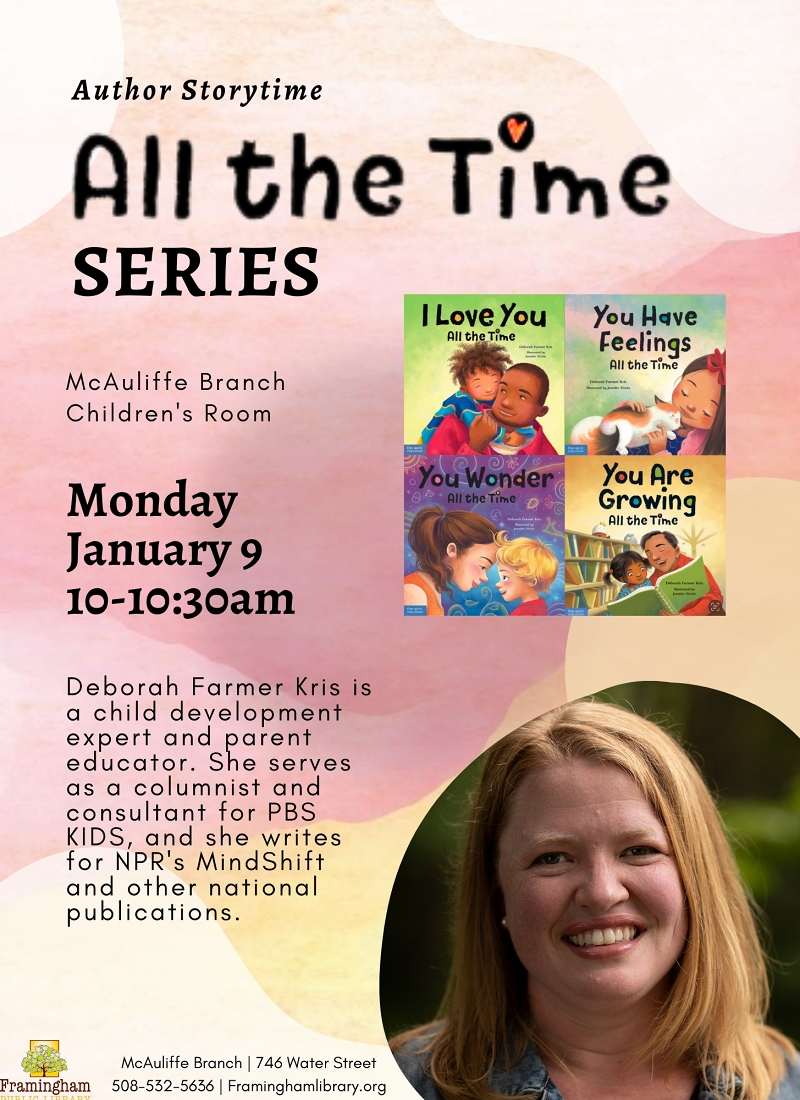 Join us for a special storytime led by author Deborah Farmer Kris as she reads from her "All the Time" children's book series and then a themed craft after!
Deborah Farmer Kris is a child development expert and parent educator. She serves as a columnist and consultant for PBS KIDS, and she writes for NPR's MindShift and other national publications. For more information, visit her website is www.parenthood365.com.