AWARD WINNING DOCUMENTARY: Disturbing the Peace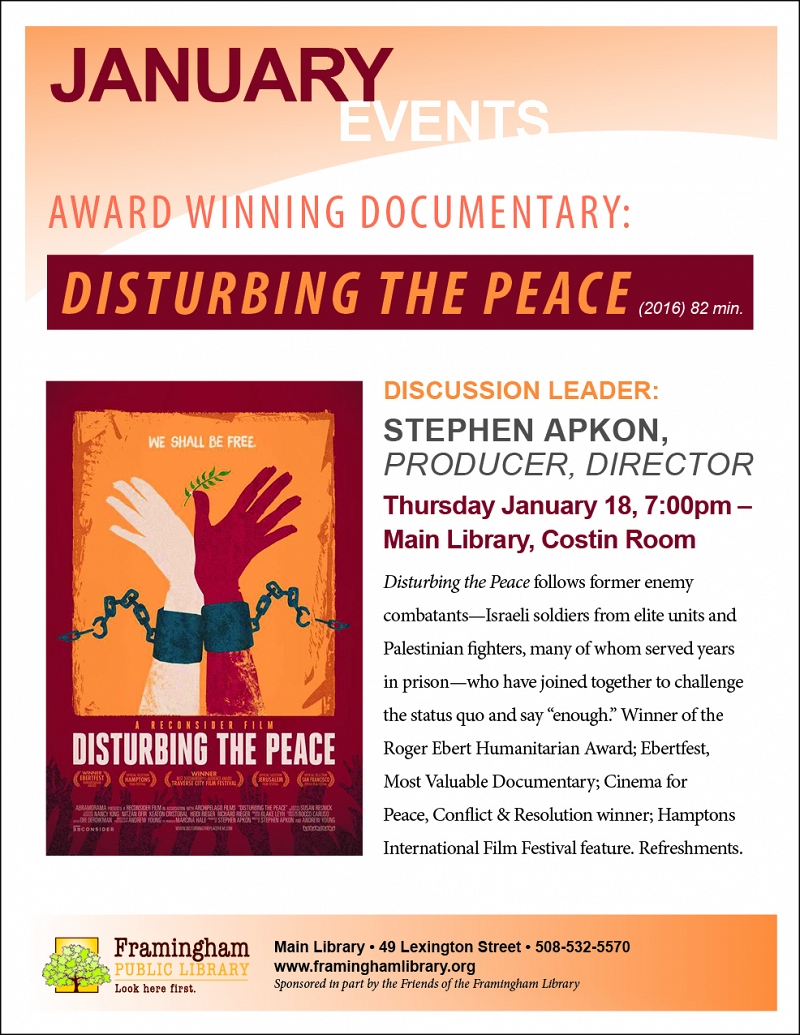 Discussion Leader: Stephen Apkon, Producer, Director

Disturbing the Peace follows former enemy combatants—Israeli soldiers from elite units and Palestinian fighters, many of whom served years in prison—who have joined together to challenge the status quo and say "enough." Winner of the Roger Ebert Humanitarian Award; Ebertfest, Most Valuable Documentary; Cinema for Peace, Conflict & Resolution winner; Hamptons International Film Festival feature. Refreshments.
Disturbing the Peace (2016) 82 min.