Book Buddies: Reading to Dogs! / ¡Lee a Perritos! / Leia para Cachorros!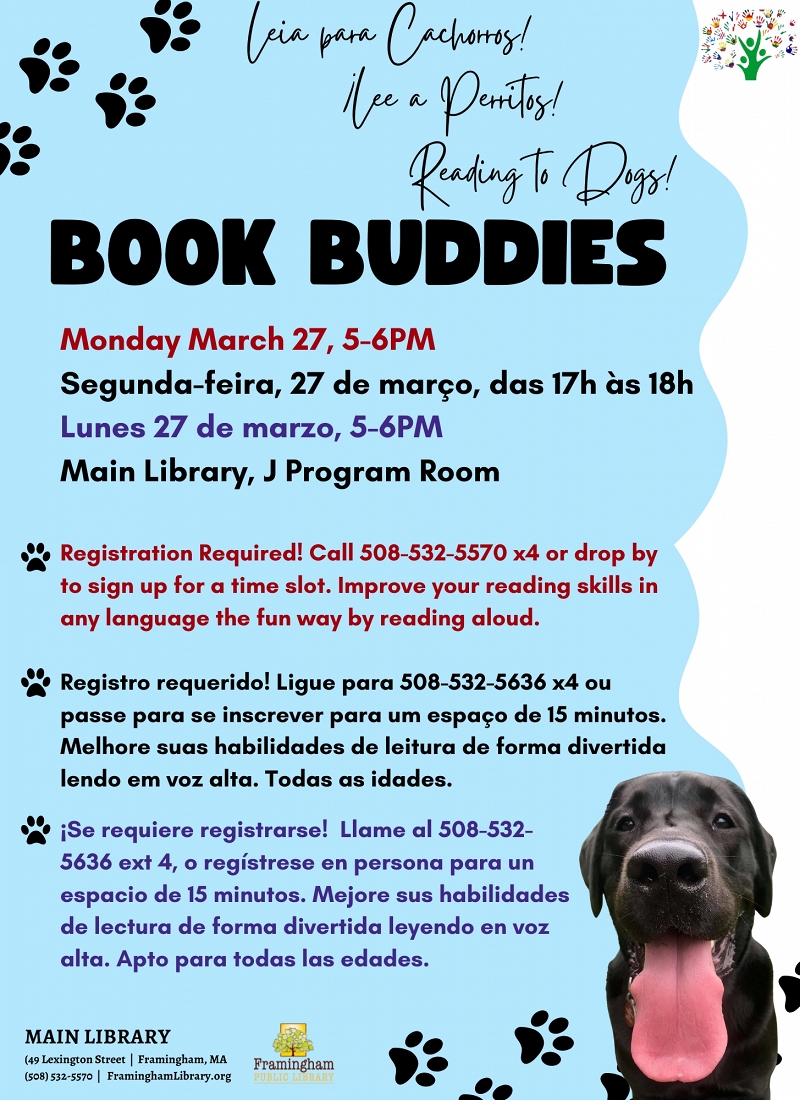 Registration Required! Call 508-532-5570 x4 or drop by to sign up for a time slot. Improve your reading skills in any language the fun way by reading aloud.
Registro requerido! Ligue para 508-532-5636 x4 ou passe para se inscrever para um espaço de 15 minutos. Melhore suas habilidades de leitura de forma divertida lendo em voz alta. Todas as idades.
¡Se requiere registrarse! Llame al 508-532-5636 ext 4, o regístrese en persona para un espacio de 15 minutos. Mejore sus habilidades de lectura de forma divertida leyendo en voz alta. Apto para todas las edades.
Parents from the Framingham Dual Language Parent Advisory Council (DLPAC) will be there to welcome our readers and their families!