Brown Bag Learning Series: All You Wanted to Know About Recycling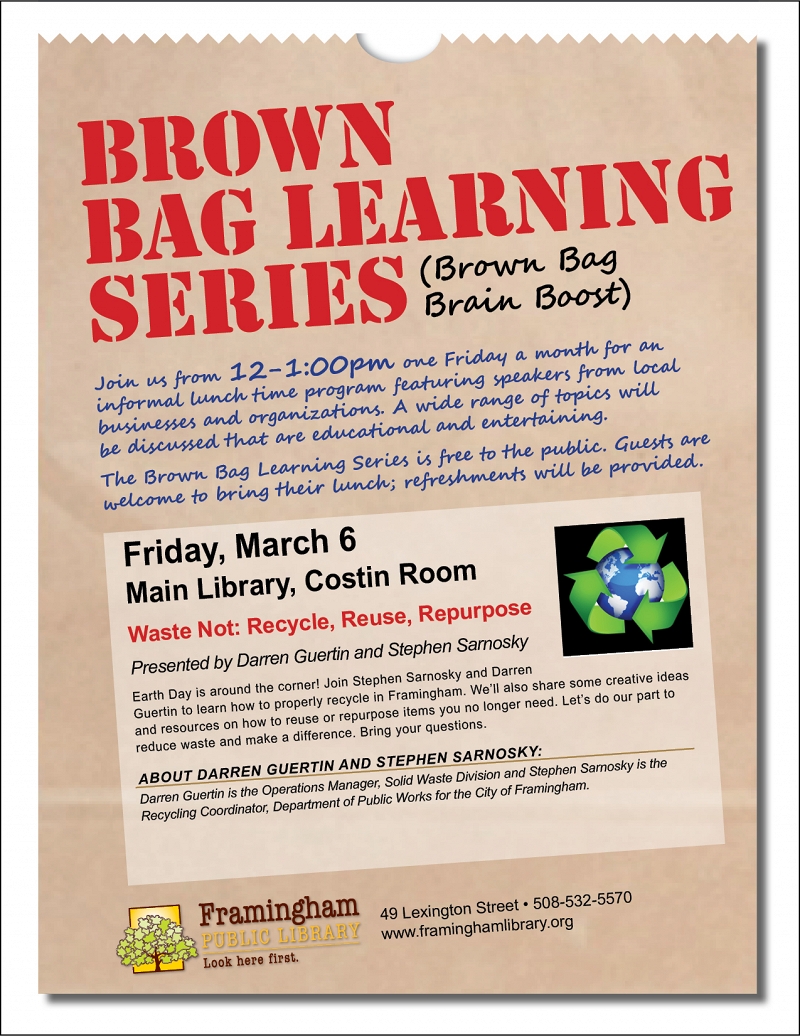 Presented by Darren Guertin and Stephen Sarnosky
Earth Day is around the corner! Join Stephen Sarnosky and Darren Guertin to learn how to properly recycle in Framingham. We'll also share some creative ideas and resources on how to reuse or repurpose items you no longer need. Let's do our part to reduce waste and make a difference. Bring your questions.
About Darren Guertin and Stephen Sarnosky:
Darren Guertin is the Operations Manager, Solid Waste Division and Stephen Sarnosky is the Recycling Coordinator, Department of Public Works, City of Framingham.