Brown Bag Learning Series: Framingham Downtown Renaissance: Spurring Growth in our Urban Core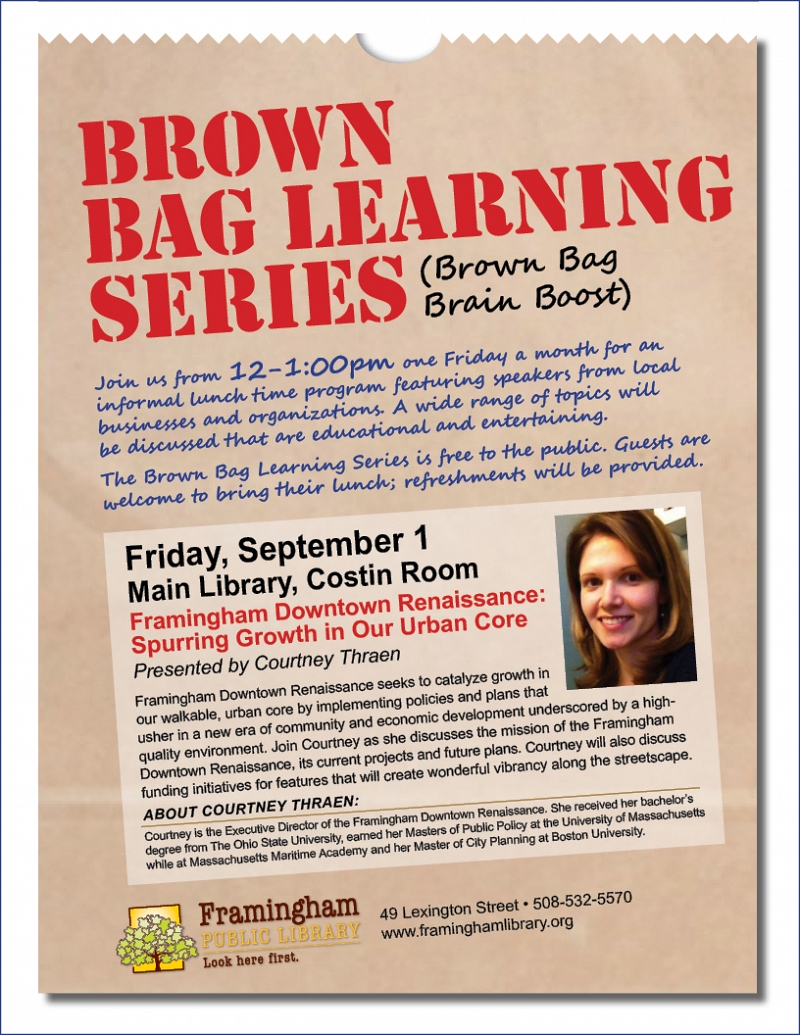 Presented by Courtney Thraen
Framingham Downtown Renaissance seeks to catalyze growth in our walkable, urban core by implementing policies and plans that usher in a new era of community and economic development underscored by a high-quality environment. Join Courtney as she discusses the mission of the Framingham Downtown Renaissance, its current projects and future plans. Courtney will also discuss funding initiatives for features that will create wonderful vibrancy along the streetscape.
About Courtney Thraen:
Courtney is the Executive Director of the Framingham Downtown Renaissance. She received her bachelor's degree from The Ohio State University and earned her Masters of Public Policy at the University of Massachusetts while at Massachusetts Maritime Academy and her Master of City Planning at Boston University.