Brown Bag Learning Series: Global Volunteers, presented by Lois Levick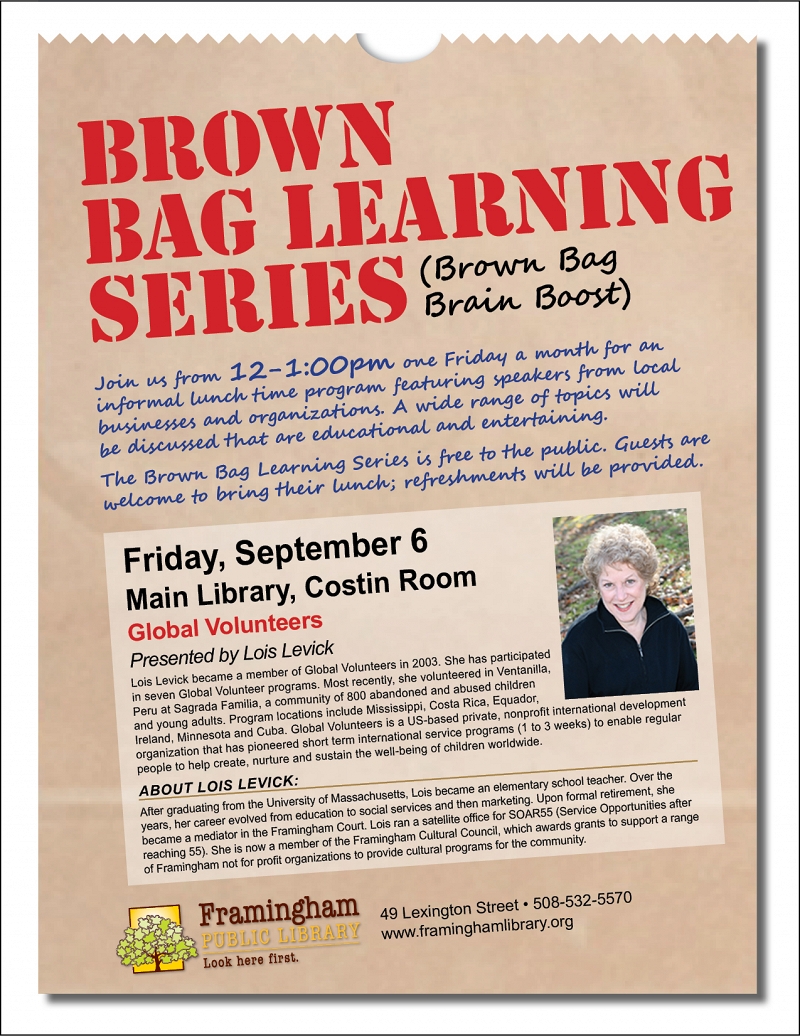 Lois Levick became a member of Global Volunteers in 2003. She has participated in seven Global Volunteer programs. Most recently, she volunteered in Ventanilla, Peru at Sagrada Familia, a community of 800 abandoned and abused children and young adults. Program locations include Mississippi, Costa Rica, Ecuador, Ireland, Minnesota and Cuba.
Global Volunteers is a US-based private, nonprofit international development organization that has pioneered short term international service programs (1 to 3 weeks) to enable regular people to help create, nurture and sustain the well-being of children worldwide.