Brown Bag Learning Series: Introduction to Homeopathy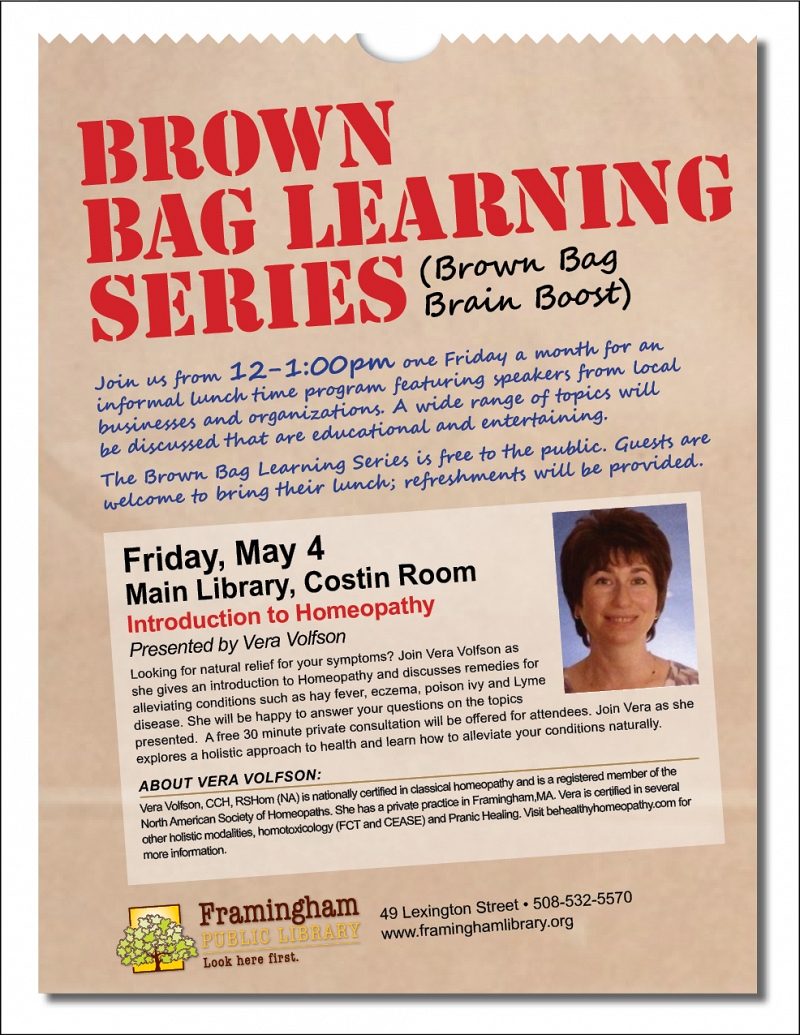 Presented by Vera Volfson

Looking for natural relief for your symptoms? Join Vera Volfson as she gives an introduction to Homeopathy and discusses remedies for alleviating conditions such as hay fever, eczema, poison ivy and Lyme disease. She will be happy to answer your questions on the topics presented. A free 30 minute private consultation will be offered for attendees. Join Vera as she explores a holistic approach to health and learn how to alleviate your conditions naturally. Presented by Vera Volfson.

ABOUT VERA VOLFSON
Vera Volfson, CCH, RSHom (NA) is nationally certified in classical homeopathy and is a registered member of the North American Society of Homeopaths. She has a private practice in Framingham, MA. Vera is certified in several other holistic modalities, homotoxicology (FCT and CEASE) and Pranic Healing. Visit behealthyhomeopathy.com for more information.