Brown Bag Learning Series: Planning and Community Development Updates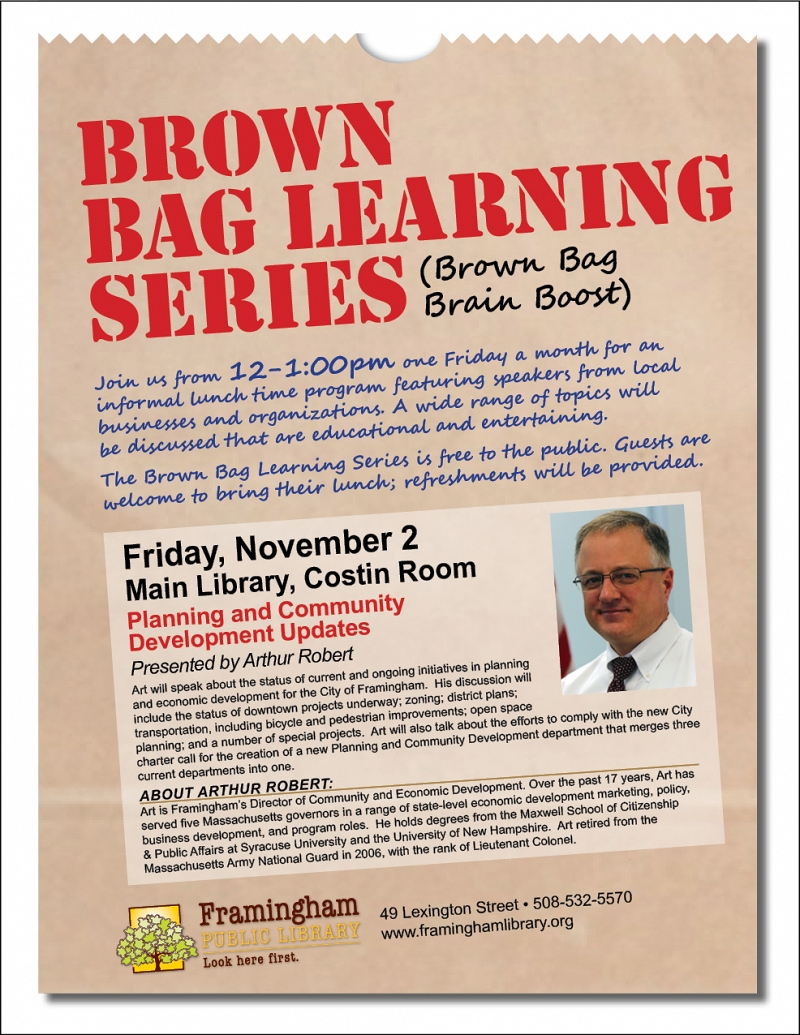 Presented by Arthur Robert, Director of Community and Economic Development
Art will speak about the status of current and ongoing initiatives in planning and economic development for the City of Framingham. His discussion will include the status of downtown projects underway; zoning; district plans; transportation, including bicycle and pedestrian improvements; open space planning; and a number of special projects. Art will also talk about the efforts to comply with the new City charter call for the creation of a new Planning and Community Development department that merges three current departments into one.
About Arthur Robert:
Art is Framingham's Director of Community and Economic Development. In this role, he leads a team preparing the state's 14th largest community – and newest city - for the future, through a wide range of planning, community and economic development initiatives. Over the past 17 years, Art has served five Massachusetts governors in a range of state-level economic development marketing, policy, business development, and program roles. He holds degrees from the Maxwell School of Citizenship & Public Affairs at Syracuse University and the University of New Hampshire. Art retired from the Massachusetts Army National Guard in 2006, with the rank of Lieutenant Colonel.