Brown Bag Learning Series: Understanding Social Security: Your Questions Answered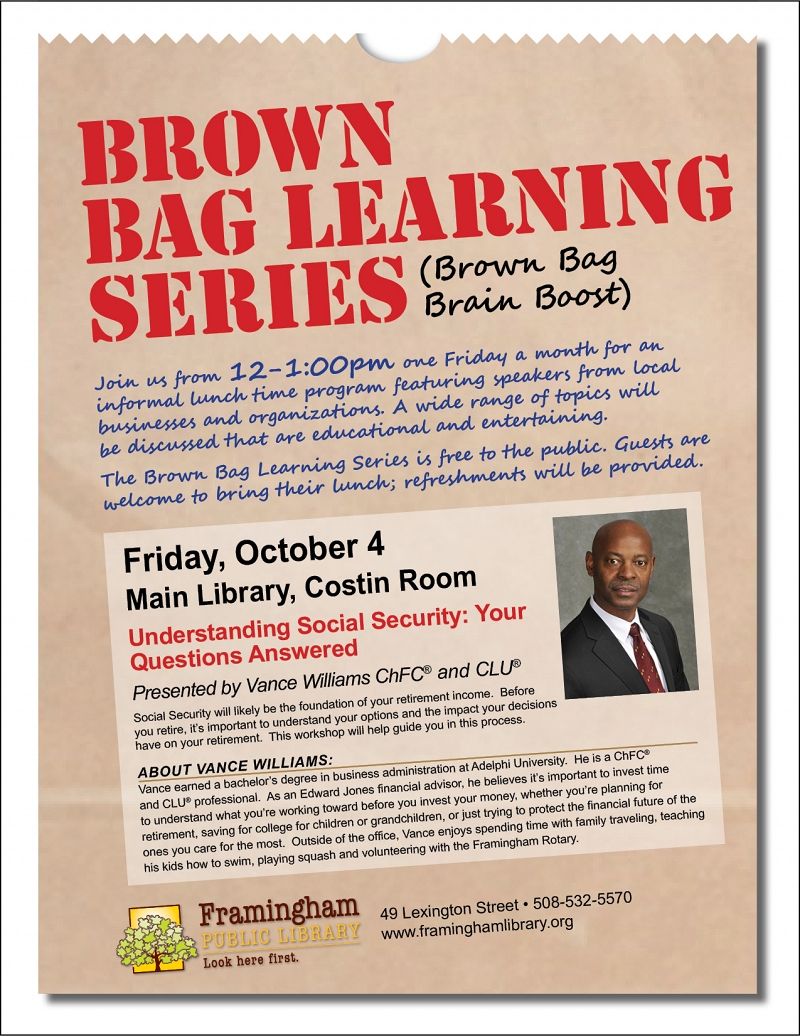 Presented by Vance Williams, ChFC® and CLU®
Social Security will likely be the foundation of your retirement income. Before you retire, it's important to understand your options and the impact your decisions have on your retirement. This workshop will help guide you in this process.
About Vance Williams:
Vance earned a bachelor's degree in business administration at Adelphi University. He is a ChFC® and CLU® professional. As an Edward Jones financial advisor, he believes it's important to invest time to understand what you're working toward before you invest your money, whether you're planning for retirement, saving for college for children or grandchildren, or just trying to protect the financial future of the ones you care for the most. Outside of the office, Vance enjoys spending time with family traveling, teaching his kids how to swim, playing squash and volunteering with the Framingham Rotary.