Dads, (BYO) Donuts, and Discoveries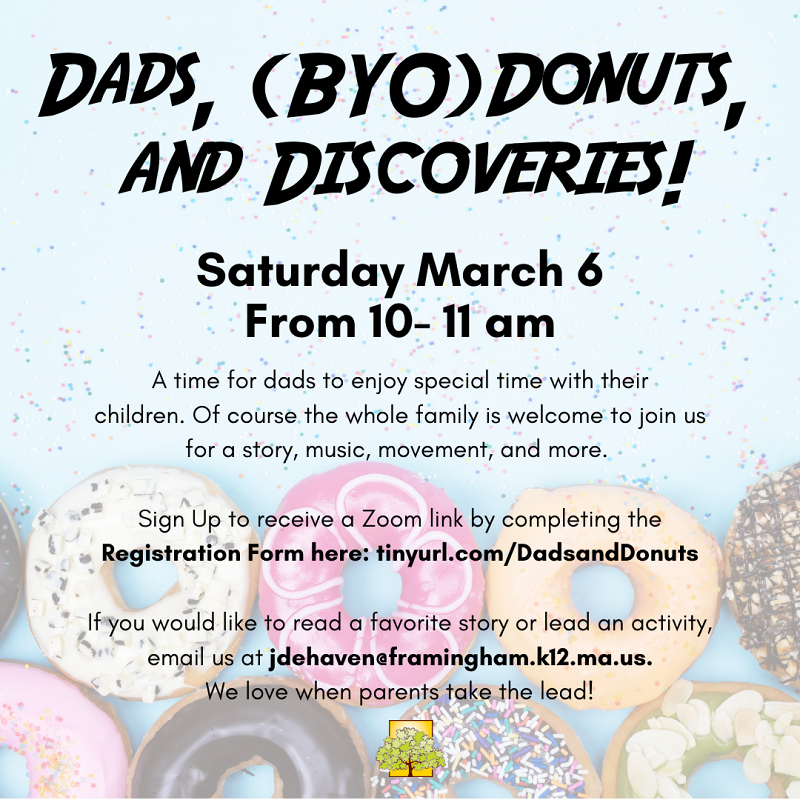 Contact ECAF—the Early Childhood Alliance of Framingham-- to sign up (links below).
A time for dads to enjoy special time with their children. Of course the whole family is welcome to join us for a story, music, movement, and more.
Sign Up to receive a Zoom link by completing the Registration Form and, if you would like to read a favorite story or lead an activity, email jdehaven@framingham.k12.ma.us. We love when parents take the lead!
[Image - Photograph of colorful, frosted donuts obscured by text heavy overlay.]