Financial Freedom: Building Wealth to Live the Life You Love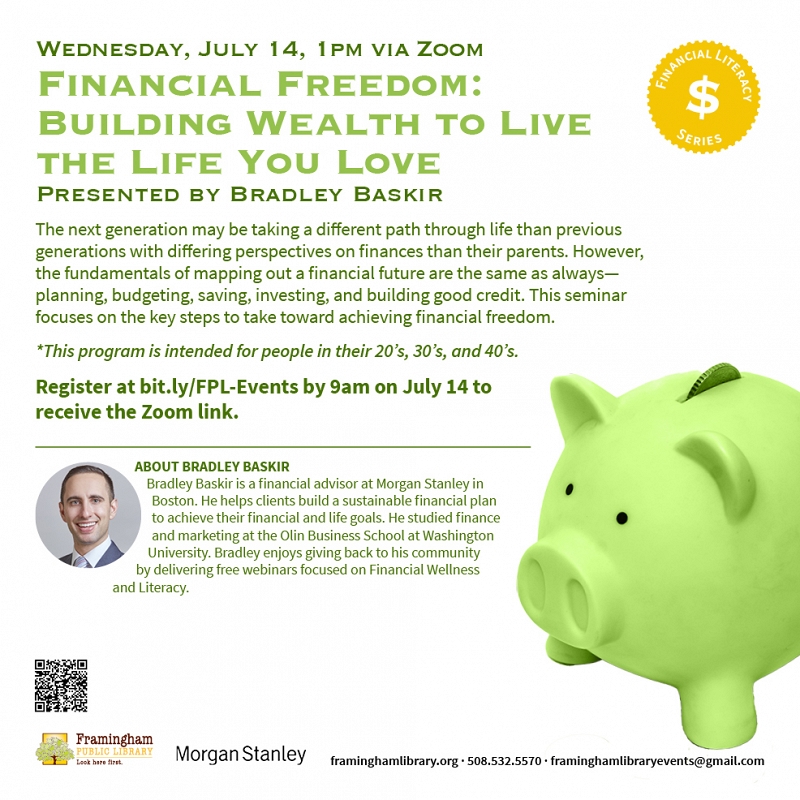 Presented by Bradley Baskir, Financial Advisor, Morgan Stanley
The next generation may be taking a different path through life than previous generations with differing perspectives on finances than their parents. However, the fundamentals of mapping out a financial future are the same as always—planning, budgeting, saving, investing, and building good credit. This seminar focuses on the key steps to take toward achieving financial freedom.
ABOUT BRADLEY BASKIR
Bradley Baskir is a financial advisor at Morgan Stanley in Boston. He helps clients build a sustainable financial plan to achieve their financial and life goals. He studied finance and marketing at the Olin Business School at Washington University. Bradley enjoys giving back to his community by delivering free webinars focused on Financial Wellness and Literacy.
*This program is intended for people in their 20's, 30's, and 40's.
Register at bit.ly/FPL-Events by 9am on July 14 to receive the Zoom link.