Framingham Chautauqua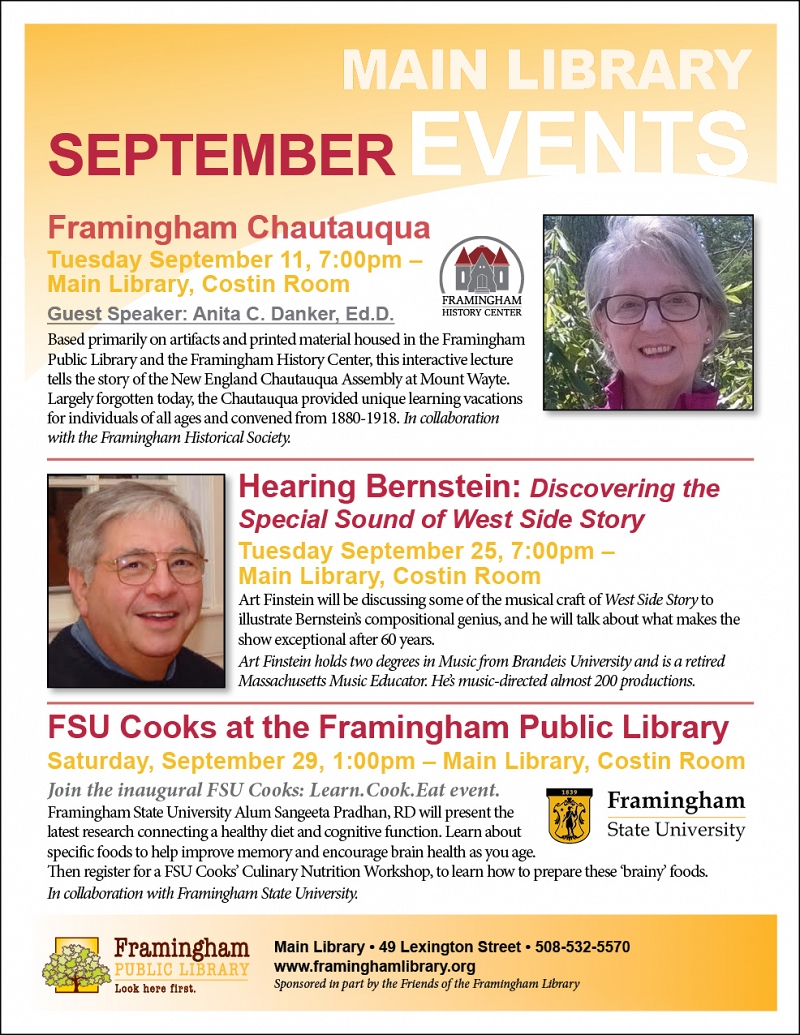 Guest Speaker: Anita C. Danker, Ed.D.
Based primarily on artifacts and printed material housed in the Framingham Public Library and the Framingham History Center, this interactive lecture tells the story of the New England Chautauqua Assembly at Mount Wayte. Largely forgotten today, the Chautauqua provided unique learning vacations for individuals of all ages and convened from 1880-1918.
In collaboration with the Framingham Historical Society.